High Quality Roof Inspection Big Lake MN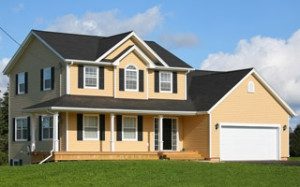 You might not yet realize it, but your roof is one of the most essential parts of your entire structure. It is what keeps your interior protected from the elements and you need high quality roof inspection in Big Lake, MN services to ensure that your roof is up-to-par. You never want to take any chances when it comes to your roof, because it is so much better to be safe than sorry. Having your roof inspected can give you peace of mind and assurance that you need. Why not let go of your worries by taking advantage of high quality roof inspection services performed by professionals?
What Can You Expect?
We are a roof inspection in Big Lake, MN company that is not only reliable but also highly recommended. It is our reputation and experience that sets us apart from other companies in the area. When you choose us, you can expect a roof inspection that is not only through, but also convenient. We pay attention to each and every detail to ensure that your roof inspection is done correctly. Our assessment will accurately document any roofing repairs that may be required. We will include photographs and more information to give you specific observations. We are the roofing inspection standard in the industry for good reason.
Little Problem Can Turn Big
The reason that our roof inspection in Big Lake, MN services are so in demand is to keep your property safe. The fact is that a small roof issue can turn large in no time if it is not identified. Storms and wind blow through often to cause damage to your roof. However, you can take a proactive approach to roof repairs by choosing roof inspection services. Having your roof inspected periodically will ensure that no small issues have time to fester or grow. Little roof problems can become expensive to fix in no time at all, but with roof inspection services you can catch them in plenty of time. The time is now to have your roof inspected for any problems that have been caused by wind, rain or storm damage.
Roof Inspection Big Lake MN and Building Code Verification
Not only do we look for problems or issues with your roof, but we also make sure that your roof is in compliance with all building codes. Our goal is to check for roof compliance and installation specifications.
Call Us For Roof Inspection Big Lake MN
For free inspection, call 763-271-8700 or visit Perfectexteriorsmn.com for more information about roof inspection Big Lake MN.