Perfect Exteriors has been providing high-quality roofing, siding, and windows in Carver, MN since 2002. We offer new Carver roof installation and roof repair services, using premium products with unbeatable warranties.
As your trusted Carver roofing company, we know that the right roof can have a tremendous impact on the safety and value of your home. Perfect Exteriors works with asphalt shingles, cedar shake, and metal roofing. We've got you covered, no matter what kind of roof you choose for your home.
Contact Us Today
Roof Replacement in Carver
A house's roof is its first line of defense. A roof protects against the weather, helps conserve energy, and provides safety for the people and contents in the home. In Carver, your roof takes a beating from the extreme weather in our region. Under normal conditions, roofs can have a lifespan of 20-50 years, depending on the material used.
If your roof is over 20 years old, shingles visibly crack, or water leaks into your home, you probably need Carver roof replacement. The longer you wait, the more damage you're risking to the rest of your house.
When it's time to replace your roof, you need to work with a local roofing contractor that can be trusted for superior quality installation and service. Perfect Exteriors provides roofing installation that exceeds industry standards. We offer eco-friendly and energy-efficient products. And we will work with you to determine the most cost-effective and quality solution for any Carver roof installation.
Expert Residential Roof Installation in Carver
Perfect Exteriors has been a premier Carver roofing contractor for over 20 years. Our vast experience with various materials ensures knowledge and workmanship you can trust. We only work with the best roofing products available and use a wide variety of materials, including:
Asphalt shingles
Metal roofing with a wide range of colors to choose from
Cedar shake roofs
Our roofing services handle any roofing need in Carver, residential and commercial. Look to us for:
Storm damage assessments
Roof repair
Roof replacement
New roof installation
State-of-the-art, eco-friendly, energy-efficient packages
#1. Asphalt Roofs and Shingles for Carver
Asphalt shingles are preferred for their durability and reliability of protection from the elements common to Carver. Perfect Exteriors uses asphalt shingles from GAF because of their extra layer of protection against moisture. An asphalt roof is important in Carver, as heavy rain and snow in this region of the country increase the risk of water damage to our homes. When looking for a Carver roofing contractor, go with a company you can trust for top quality roofing.
#2. Metal Roofing in Carver
Metal roofs are also extremely durable and reliable to protect your home against extreme weather conditions in the Carver area. Perfect Exteriors' metal roofs are known for their long life. These roofs can last up to 50 years before needing any repairs or touch-ups. Our expert installation and quality materials maximize this lifespan, ensuring you receive the longest life possible for your Carver roof replacement.
#3. Cedar Shakes Roofs
Cedar shakes are a classic style of roofing that has stood the test of time. This material offers excellent protection and a beautiful finish to older homes and classic-style houses like Colonial and Cape Cod.
Perfect Exteriors' cedar shake roofs are a great value that requires minimal maintenance to give your home reliable protection for years to come. When we install cedar shakes, we stick with you throughout the years with affordable maintenance packages that protect your roof and your investment in the beauty of your home. As your local roofing contractor, we know the importance of top-quality materials and craftsmanship.
#4. Carver Storm Damage Roof Inspections
Perfect Exteriors is the leading Carver roofing contractor for storm damage inspections and repairs. When your roof gets damaged in a storm, quick response time is critical to minimize further damage to your home.
You can count on our trusted experts to get there fast. We'll provide a free roof inspection of damage from winter storms, hail, ice, and wind, all of which are prevalent in Carver winters. And we're happy to give you a free, no-obligation estimate at any time.
Trusted Local Carver Roofing Company
Whether installing a new roof or repairing roof damage, you can count on Perfect Exteriors for best-in-business customer service and workmanship. We are a certified GAF Master Elite Roofer, which means we have received stringent standard training and evaluations. In addition, we continue ongoing training to maintain good standing for the certification.
What does this mean to you? Perfect Exteriors provides superior quality installation and service that exceed industry standards in roofing. Our roofing experts have strong work ethics. Here are some essential qualities you can expect when you work with us for your residential roofing project.
Excellent Customer Service
Responsive customer service is one of the many things that sets Perfect Exteriors apart as a Carver roofing company. Simply put, we put customers first for each residential roofing project! When you work with us, you'll experience excellent communication, and we pride ourselves on efficient job completion.
Perfect Exteriors is fully licensed and insured. We provide free inspections for roof damage and free estimates for all our work. You can trust our experts to safely and thoroughly complete every job for a final product we'll stand behind.
Excellent Workmanship
As your local roofing contractor, Perfect Exteriors goes above and beyond to ensure our team receives proper certifications and ongoing training to provide the best workmanship in the industry. We take pride in our work, which means you will never have to worry about the job getting done right.
Our pledge to you is that we will:
Do high-quality work
Make sure the job gets done correctly
Leave the job site clean every day to prevent fall-risky messes and yard damage.
Free Roof Estimate and Inspection for Carver Homeowners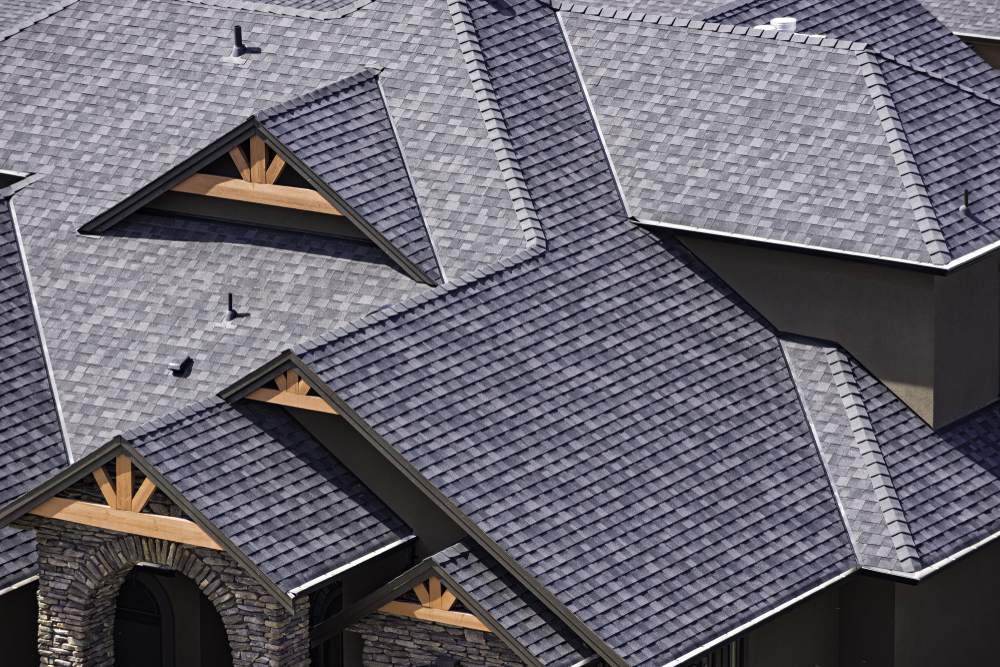 If you're building a new home in Carver, worried about roof damage from a storm, or just have general concerns about your roof, Perfect Exteriors can help. Let our experienced roofers give you a thorough, free, no-obligation inspection and estimate.
Contact us today for your free roofing estimate, and one of our Carver roof contractors will be at your service in no time.