Perfect Exteriors of Minnesota, Inc.: Quality Gutters and Expert Gutter Installation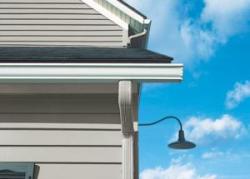 We at Perfect Exteriors of Minnesota, Inc. know that your gutters can do a lot for your property. As such, we make sure to provide you only with the best products and services around in the market today, ensuring your gutter needs are addressed perfectly.
Beyond Water Damage Protection
Water damage is no joke so it's important to have a proper gutter system that will effectively direct water away from your property when it rains. This will prevent gutter overflows that can not only cause issues with your property's foundation but can also lead to problems, such as damaged landscaping, soil erosion, and siding backsplash, that can reduce your home or business' overall attractiveness. But while gutters are hard at work protecting your property against water damage and other concerns, they can also be beautiful, helping give your property's curb appeal a boost.
At Perfect Exteriors of Minnesota, gutter options are plenty so there's sure to be one that will address your needs the most, whether better function is your priority or you're more focused on improving form. All our gutters are made of quality so you don't have to worry if they can withstand the harshest rains in the Twin Cities area. Additionally, this expert construction ensures that our gutters stay attractive year in and year out on your property.
For Reliable Gutters in the Twin Cities Area, Call Perfect Exteriors of Minnesota today!
Perfect Exteriors of Minnesota draws on more than 35 years of experience in the remodeling industry to take care of your exact needs. Want to replace your gutters? Need seamless gutter repairs? Wondering what a different gutter system can do for you? Use our contact form, give us a call at (763) 271-8700 or send us a text at (763) 307-3001 to learn more about our gutter products and services. Schedule a FREE estimate with us today!