Why Trust a Licensed Roofing Contractor in Elk River, MN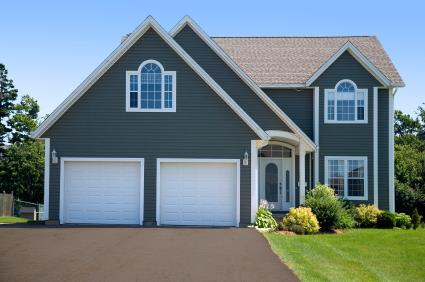 When you choose a licensed roofing contractor in Elk River, MN, you are selecting a proven professional with the knowledge and experience to get the job done right. The state of Minnesota has specific guidelines that must be met in order to become a licensed roofing contractor. The education and training that the Perfect Exteriors team has undergone to become licensed give you the peace of mind that your home will be properly cared for. Here are the steps we have followed that allow us to stand out from the competition.
Step One
All contractors who contract with consumers to improve homes must be licensed. In order to apply for a contractor's license, the company representative must take the residential building contractor or remodeler exam for the state of Minnesota. The exam consists of 110 multiple choice questions and a score of 70 percent or higher is required before the company can apply for a license.
Step Two
Next, the company must obtain proper insurance coverage. This includes liability insurance coverage and evidence of compliance with Minnesota's worker compensation insurance requirement. These coverages protect both the customer and company employees in the event of property damage, worker injury and more.
Step Three
Once all requirements have been satisfied, a company is assigned a builder's license number. You can verify that Perfect Exteriors is licensed before signing a contract by calling the Minnesota Department of Labor and Industry at (651) 284-5069 or using the online search.
Step Four
It is now time for you to take the exam. It will depend on the state that you live in as to what a passing score would be. It is very important to know what the requirements are to pass so you are able to fully prepare for such an exam.
Step Five
To remain licensed, Perfect Exteriors also completes continuing education courses.
There are some unscrupulous contractors in Minnesota who have not met any licensing requirements, including passing the appropriate exam and having liability and worker compensation insurance. They may attempt to take advantage of homeowners. Protect yourself and your Elk River home by only hiring a licensed contractor like Perfect Exteriors.
Call the Trusted Roofing Contractor in Elk River, MN
For your roofing and home improvement needs, call (763) 271-8700 or visit Perfect Exteriors of Minnesota for more information. We're the best roofing contractor in Elk River, MN, and we look forward to serving you.