Quality Roofing Contractor in Wayzata, Minnesota
One of the most essential components of your home—both structurally and aesthetically—is your roof. Whether you need roof repair services or a brand new roof, we offer unmatched service and expertise for Wayzata homeowners seeking a quality local roofing contractor. We are an award-winning family business with over 35 years of roofing experience. Don't just take our word for it; our extensive portfolio, impressive track record, and a long list of satisfied clients speak for themselves.
Roof Replacement in Wayzata
More consumers than ever are replacing or repairing their roofs. Whether your roof has aged or has been damaged by inclement weather, replacing your roof can be an unavoidable necessity. We are your trusted Wayzata roofing contractor for high-quality roof replacements.
We only use high-quality and energy-efficient roofing systems to help Wayzata homeowners get the results they deserve. Our expert roofing professionals can inspect your roof and determine whether a replacement is right for you.
Expert Residential Roof Installation in Wayzata
Are you in need of a complete roof installation? Our trained experts will work with you to determine the right materials, color, and roofing system for your home. Whether it's eco-friendly asphalt, metal, or cedar shake — we only use the best roofing brands on the market for our roof installations in Wayzata.
Asphalt Roofs and Shingles for Wayzata
Asphalt shingles are one of the most popular roofing materials for a good reason. They are durable, reliable, and create a beautiful topper on any Wayzata, Minnesota home. Highly customizable and backed by an extended warranty, asphalt shingles are a trusted roofing solution.
Metal Roofing in Wayzata
If you're looking for the toughest and weatherproof roofing system available, look no further than metal solutions. We offer a wide range of colorways and styles to give your home the roofing it deserves. Let our passionate contractors help you with a metal roofing solution today.
Cedar Shakes Roofs
Cedar shake roofing systems are a timeless classic that brings unmatched charm and comfort to your home. Our Wayzata roofing contractors offer unmatched installation expertise and are ready to deliver high-quality, warranty-backed products to your home.
Wayzata Storm Damage Roof Inspections
Storms pose a threat to nearly any home, but here in Minnesota, they can be especially devastating. Wind, ice, hail, heavy rain, and snow can all severely damage your roof. Letting damage go unnoticed can result in extensive repairs and costly replacements. After a storm, contact Perfect Exteriors for trusted inspections. We'll work with you to determine the scope of damage and coordinate with insurance companies to handle possible repairs and replacements.
Trusted Local Wayzata Roofing Company
We're a multi-award-winning, family-owned company committed to unrivaled results, excellent customer service, and high-quality roofing products for Wayzata homeowners.
Excellent Customer Service
Perfect Exteriors' technicians treat every client's home like their own. We always put our customers first and understand that clear communication is key to building a strong relationship.
Perfect Exteriors is a GAF Master Elite Roofer, a GAF Certified Green Roofer, a Haag Certified Inspector, and an EPA Lead Certified Contractor. We also provide free roof inspections and free roofing estimates and are fully insured. We can always work with your homeowner's insurance, saving you the headache!
Our friendly technicians have over 35 years of experience. We strive to go the extra mile to ensure customer satisfaction from the initial estimate too long after your Wayzata roof replacement or repair has been completed. We go above and beyond to exceed our clients' expectations.
Excellent Workmanship
What makes Perfect Exteriors the best choice for your roof inspection, repair, or replacement in Wayzata, Minnesota? Excellent workmanship.
Perfect Exteriors only uses the highest quality products, installed by expert roofing contractors who get it done right the first time. We offer free estimates and are transparent with all our pricing, giving homeowners peace of mind.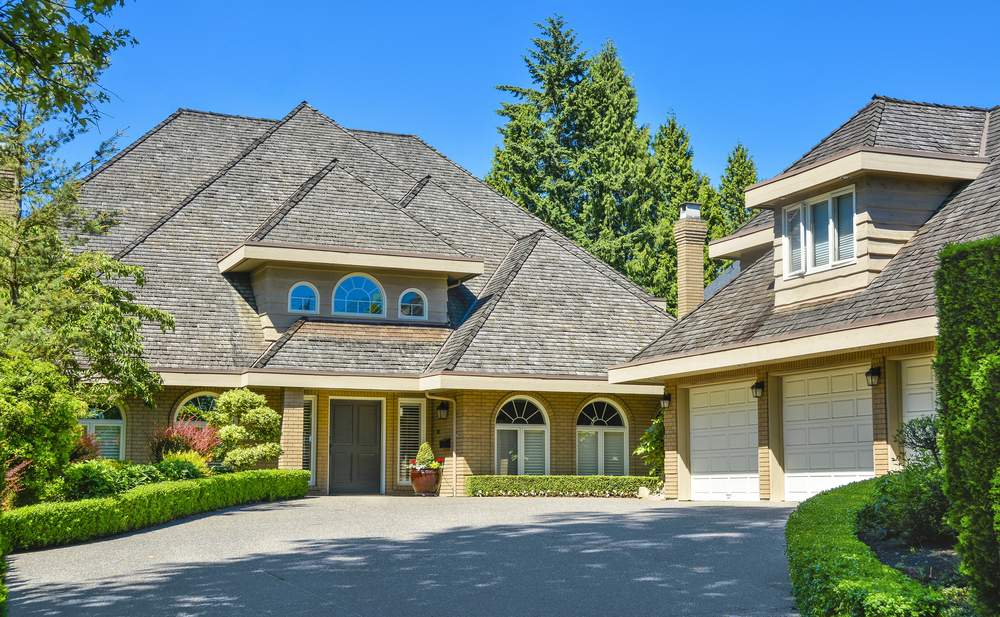 Free Roof Estimate and Inspection for Wayzata Homeowners
Perfect Exteriors has provided quality roofing contracting services in the Wayzata, Minnesota, area for over 20 years. Our customer testimonials don't lie!
Whether you're looking to repair your current roof or replace it altogether, give Perfect Exteriors a call or contact us online to get a free, thorough, no-obligation roof inspection and estimate.