Quality Roofing in Plymouth, Minnesota
We are a reliable Plymouth roofing company with deep roots in the community. Through years of diligent service, we've proven to be a customer-centric and modern solution for Plymouth roof replacement or repair. We can bring you a local roofing contractor to take a look and provide residential roofing services such as a free roofing estimate and free roof inspection.
Contact Us Today
Roof Replacement in Plymouth
Nothing deters people from purchasing a home faster than seeing that it has a leaky or poorly constructed roof. Also, there are some roofs that are at the end of their lifespan and need to be replaced. That is why we offer Plymouth roof replacement and other residential roofing services.
After a free roof inspection, we can help you determine if you need a Plymouth roof replacement. If it turns out that your roof is in poor enough shape that it does require these steps to be taken, then we will work with you to get a local roofing contractor out to you.
Expert Residential Roof Installation in Plymouth
Are you going to trust an inexperienced Plymouth roofing contractor with your roof? We certainly hope not! Instead, we encourage you to come by and speak with us one-on-one about your roofing needs. We only hire experts in the industry, and we are happy to provide a free roof inspection to get started.
We offer a wide variety of types of roofs and roofing materials in Plymouth, Minnesota and that is why we are so confident that we have something that can satisfy your needs. We will send out a Plymouth roofing contractor to help go over your options. A few of the different types of roofs that we work with include:
Asphalt Roofs and Shingles for Plymouth
An asphalt roof is the most common type of roof that you will see all around Minnesota. This is because an asphalt roof is particularly easy to source and many homeowners like the appearance of asphalt shingles. There are different ways to build an asphalt roof, so it is best to check with Perfect Exteriors to see which ones may work best for your particular home.
An asphalt roof is considered a reliable and sturdy choice. As your Plymouth roofing contractor, our team is happy to offer this option to its customers.
Learn More
Metal Roofing in Plymouth
A metal roof is another option for Plymouth roof installation or Plymouth roof replacement. We sometimes get a request for metal roofing from our customers because there are many benefits to having a metal roof. People sometimes forget to take into account things like:
Incredible durability
A metal roof is long-lasting
They boast an impressive fire-rating
They are environmentally-friendly
People care about the quality of their roofs. However, they also want to keep their family safe. The best option to meet both of those objectives is to go with a metal roof. Regardless of if you settle on a metal roof or not, you should at least consider it.
Cedar Shakes Roofs
A cedar shakes roof is a high-performing roof that doesn't always get the attention that it deserves. This roofing selection is excellent because it provides natural insulation that can potentially lower your energy bills. A cedar shakes roof has up to twice the insulating ability of an asphalt roof. It is incredibly resistant to storms and virtually any conditions that the weather may throw at it.
Thus, you can count on a cedar shake roof to provide you with the protection you need while also keeping the home insulated. When weighing your options, don't forget to look at a cedar shakes roof.
Plymouth Storm Damage Inspections
Following a storm, roofs often sustain significant damage that can take a lot of time to get cleaned up. It is often the case that communities are left reeling from the damage of even one major storm rolling through the area at just the right time. Unsurprisingly, this means that those communities need to look to a company like Perfect Exteriors to help clean up the storm's aftermath as far as roof damage is concerned.
Perfect Exteriors understands how critical it is to have a roof that isn't leaking and/or damaged, and that is why they go out of their way to make sure they respond to calls for roof repairs or Plymouth roof replacement as rapidly as possible. There is no time to lose, and customers are counting on them.
Trusted Local Roofing Company
Here at Perfect Exteriors, we pride ourselves on being a trusted Plymouth roofing company. It is certainly possible to hire a company that operates nationally and has no ties to the area, but you are better off going with a local roofing contractor from Perfect Exteriors who knows the area and the specific needs of your roof. Our contractors will more likely be able to relate to things that you bring up about your roof and what you need out of it.
Excellent Customer Service
At Perfect Exteriors, we do not hire any Plymouth roofing contractor who cannot provide excellent customer service. It is our top priority because so much of the roofing business is referral-based. If a customer is not pleased with the service they receive, they certainly aren't going to come back to us. We back up everything we do with a free roofing estimate before we get started.
Excellent Workmanship
The other part of keeping customers happy is delivering an outstanding product or service from a local roofing contractor. At Perfect Exteriors, we make sure that everyone on our team is capable of the high-quality-level work that our customers have come to expect from their Plymouth roofing company. We don't want to take shortcuts or do less than pristine work. It doesn't take much to start earning a bad reputation in the roofing business.
Free Roof Estimate and Inspection for Plymouth Homeowners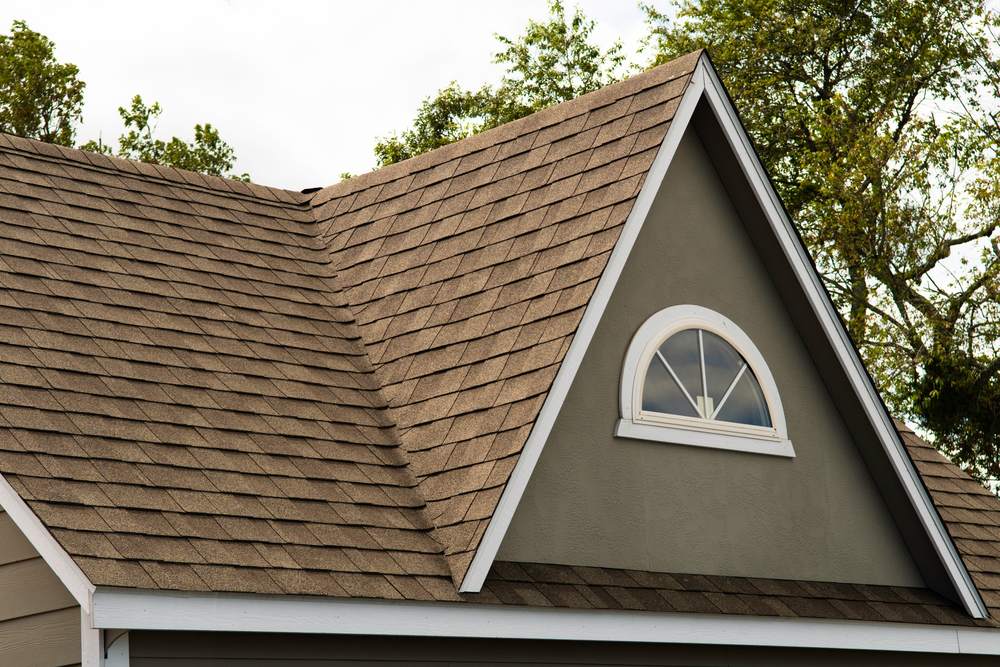 As a sign of goodwill towards prospective customers, Perfect Exteriors offers a free roofing estimate and free roof inspection from a Plymouth roofing contractor that we have hired to do residential roofing work. There are no obligations on the part of the person who receives this free estimate to choose us as their Plymouth roofing company. It is just about getting the information out to those who need it.
If they decide to move forward based on that information, we are excited to work with them, but we want them to know the approximate cost no matter what. We hope that this will earn us the trust we need to be your Plymouth roofing contractor for residential roofing services.
Contact us to get started on your local roofing contractor to come out and give a free roofing estimate and free roof inspection for your residential roofing services.
You can also fill out an online form by clicking here, and someone will contact you. You may also visit our website Perfectexteriorsmn.com for more information about roofing company Plymouth MN.