Perfect Exteriors of Minnesota, Inc.: Your Twin Cities GAF® Master Elite® Roofer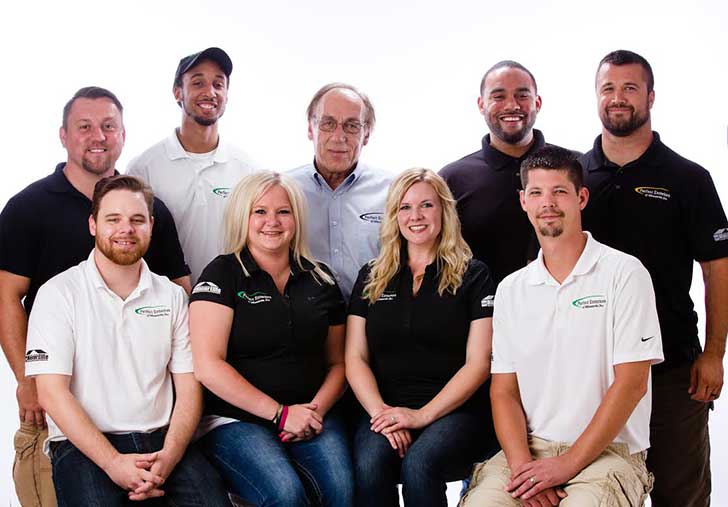 Perfect Exteriors of Minnesota is a locally owned and operated company that has served the Twin Cities area since 2002. We are a multi-award-winning family business with a reputation for delivering high quality products, topnotch workmanship, and customer-focused service at fair prices.
We are a GAF Master Elite Roofer, a GAF Certified Green Roofer™, a Haag Certified Inspector, and an EPA Lead Certified Contractor. We also have an admirable staff with over 35 years of experience that goes above and beyond to exceed our customers' expectations.
Customers Are Our #1 Priority
Many companies forget that customers are the reason they are in business. We are not one of them. The Perfect Exteriors team goes the extra mile to ensure satisfaction from the moment you call to long after your project wraps up:
● We are fully licensed and insured.
● We offer quality installation from a GAF Certified Master Elite Contractor.
● We offer complete project management.
● We have strong partnerships with the manufacturers of our products and provide you with the highest quality of certified installers possible, leaving you worry-free.
● We offer unbeatable warranties.
● We offer free estimates and inspections.
● We assist in homeowner's insurance claims.
● We clean up our work area each day throughout your project—you won't have to worry about any mess on your property or any damage to your yard.
● We won't leave a job without making sure everything is done correctly.
● Our production staff and project consultants are always available if you have any questions or concerns.
Go Green!
Perfect Exteriors is your number one source in Minnesota for eco- friendly products. We observe green business practices, which extends to our customers through the many state-of-the-art, eco- friendly home improvement options we showcase. These high-performance, energy-efficient products and packages may even help your project qualify for federal and state rebates and incentives.
For each green product service we sell, we will plant a tree in your yard or in a park in your honor!
Contact Perfect Exteriors of Minnesota today!
Get in touch with us through our contact form or by calling 763-271-8700. Our lines are open Monday through Friday from 9 AM to 5 PM. We also offer extended weekday office hours and are open Saturdays by appointment.