What Does a Roofing Contractor Brooklyn Park MN really do?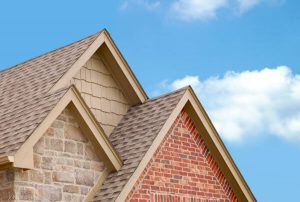 If you are in search of a roofing contractor in Brooklyn Park, MN, you may be wondering what they do. Many people think the job of a roofing contractor is easy but it is anything but. There are a lot of tasks involved as well as a lot of heavy lifting. It takes an individual with unique skills to really get the job done. So what does a roofing contractor actually do?
A roofing contractor is responsible for replacing rooms on commercial buildings and homes. A lot of roofing contractors are or have been self-employed. There are some construction companies that hire a mass amount of roof contractors if they have a major project to finish. This typically happens when there are new homes that need brand new roofs installed. This is a year-round job and roofing contractors travel all over the world.
A number of homeowners who hire roofing contractors hire them to fix any damage that might have been caused to leaks, storms, fires, or other events. A roofing contractor must first inspect the roof to determine how much damage there is. They will then calculate how much all of the materials and labor costs will be in order to repair all of the damage. They will provide their potential customers with estimates for all of the costs in the form of a bid or contract.
In some cases, homeowners require a brand new roof due to excessive damage that simply cannot be repaired. They will then hire roofing contractors that will come in and replace their roof. They are able to install tile or metal roofs and sometimes hire sub-contractors to assist with such as large project such as a new roof installation. Home roofs are very expensive to replace and also very time-consuming. It requires a lot of work so you want to make sure you hire the right team for the job.
It requires quite a bit of hard work to be a roofing contractor. They must know quite a bit about construction as well as know quite a bit about the business aspect of roofing. You definitely want someone who has been licensed in your state as a contractor and meets all of the insurance requirements. Roofing contractors take pride in the work that they do so you should definitely take pride in it as well.
Call The Professional Roofing Contractor Brooklyn Park MN
For free inspection, call (763)-271-8700 or visit Perfect Exteriors for more information about roofing Contractor Brooklyn Park MN.