Hire A Roofing Contractor Monticello MN
Looking for a Monticello roofing contractor? Perfect Exteriors is a locally owned, award-winning Monticello roofing company serving customers in the Twin Cities area for over 35 years. Customer service is our top priority at Perfect Exteriors because we're a team of local roofing contractors and a family-run business. We are proud of our high-quality workmanship and only use top-of-the-line residential roofing materials.
Our Perfect Exteriors team offers homeowners an extensive range of customizable options for your Monticello roof installation or Monticello roof replacement. We specialize in asphalt roofs, metal roofs, and cedar shakes.
Choose us an experienced Monticello roofing company and rest assured your new roof will protect your home for many years. Contact our team today to learn more about our industry-leading roofing services for the Monticello area.
Roof Replacement in Monticello
There are so many reasons why a Minnesota homeowner in the Twin Cities area may need to replace a roof and require the services of a Monticello roofing company. You may have had storm damage. Or, after many years of wear and tear, you may be looking for a local roofing contractor to give your home a new look using higher-quality residential roofing materials.
Perfect Exteriors, a reputable Monticello roofing contractor, will help make the project easy whether you choose an asphalt roof, a metal roof, or cedar shakes. When you partner with us as your Monticello roofing contractor, our team will ensure your Monticello roof replacement project runs smoothly and hassle-free. Your new roof will be beautifully constructed with quality materials, and it will increase the value of your home.
Expert Residential Roof Installation in Monticello
As experts in Monticello roof installations, we only use the best-performing residential roofing materials. We'd love to discuss your color and style options during a free roof inspection visit, after which we will give you a free roofing estimate.
Our local Monticello roofing company team at Perfect Exteriors is ready to help advise you on the best roof style to complement your home whether it's an asphalt roof, a metal roof, and a cedar shakes. Here's more about each of these popular styles:
Asphalt Roofs and Shingles for Monticello
An asphalt roof is a popular option because it is strong, dependable, and reliable. Asphalt roofs are made using asphalt shingles, lined up in overlapping rows and they look striking. Our local roofing contractors use residential roofing shingles from GAF, a top-selling roofing product in the country.
Customize your asphalt roof before your Monticello roof installation project begins by choosing a shingle design and color. Options include diamond-shaped Sienna shingles in Castlewood Gray, Mesa Brown, or Weathered Timber. Or, consider our Royal Sovereign Three-Tab Shingles guaranteed to last up to 25 years.
Metal Roofing in Monticello
A metal roof looks sleek and modern but also offers lots of practical benefits. As the ultimate choice for durability, metal is becoming more widely used for Monticello roof installations. It can hold its own against any type of weather and isn't easily affected by rain, snow, or hail.
A metal roof is also energy efficient, which is another surprising benefit. Plus, it can reflect the sun's heat and cut your cooling costs during the summer months.
Cedar Shakes Roofs
Cedar shakes have a timeless, rustic appeal and are an old roofing style with a long history. A 'shake' is not perfectly cut like a shingle it's a 'rough' look that is attractive to many homeowners.
Cedar shakes are also cost-efficient, long-lasting, and durable. Some maintenance is required, but when treated and maintained properly, this distinct roofing style will last many years. For residential roofing, Monticello roofing contractors agree that cedar shakes are an ideal choice for an older home. Consider this style before you begin your Monticello roof replacement project.
Monticello Storm Damage Roof Inspections
If you suspect your roof has damage from a recent storm, it's important not to delay finding a local roofing contractor to inspect it and that's when Perfect Exteriors can help. Since we're a local Monticello roofing company, our team is ready to schedule your free roof inspection after a storm and give you an accurate, free roofing estimate.
After our assessment, we will advise you on the best steps to take next whether that is our Monticello roof replacement service or other, more minor products that need repair, such as gutters. Let our experienced team of Monticello roofing contractors help you today.
Trusted Local Roofing Company
Perfect Exteriors is a Monticello roofing company proud to serve many happy customers since 2002. We know that your new roof must weather the harshest storms and retain its strength even through harsh Minnesota winters. Trust your Monticello roof installation to a team that takes pride in their work.
Excellent Customer Service
Our team at Perfect Exteriors considers our customers' needs a top priority, which is to be expected in a family-run business. And we are proud to say our team of local Monticello roofing contractors has decades of experience under their belts.
We'd love to be your first choice for your Monticello roof replacement. Let us give you a free roofing estimate today, and take advantage of our free roof inspections.
Excellent Workmanship
Our workmanship speaks for itself. Let our team of Monticello roofing contractors show you photos from past projects and explain why we don't believe in cutting corners. We will clean the work area each day so that you won't have to deal with a mess during installation. We will ensure there won't be any damage to your yard.
Free Roof Estimate and Inspection for Monticello Homeowners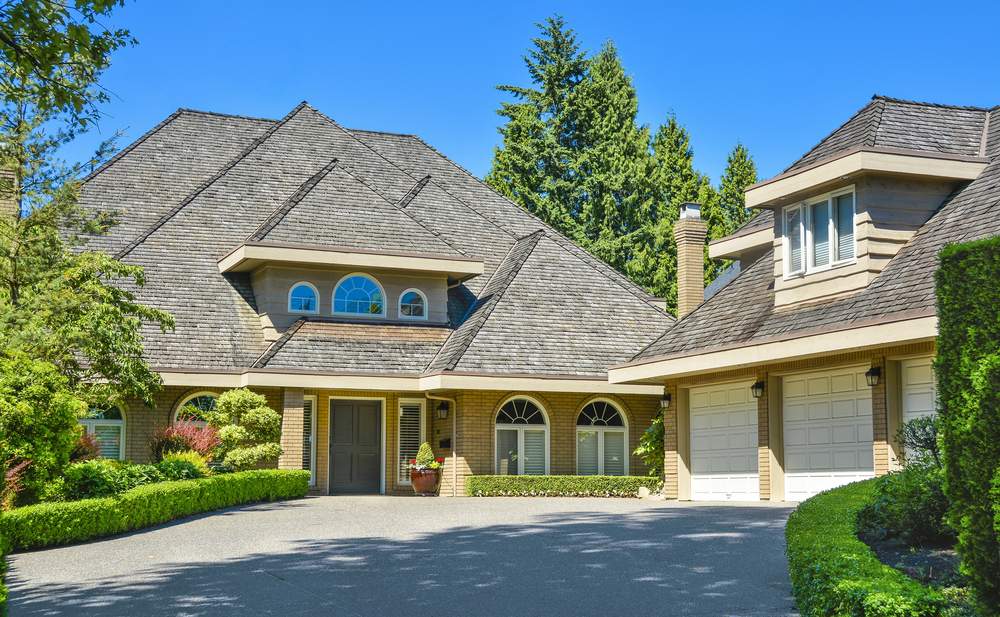 Are you ready to work with the best local roofing contractor? Take advantage of our thorough free roof inspection and get a free roofing estimate today, at no obligation.
Schedule your free inspection today, and take the first step toward making your new roof a reality.