Professional Roofing Contractor Albertville MN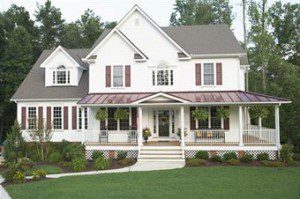 When deciding on a professional to handle your roof repair or replacement, of course pricing will be a key factor in your decision. You don't want to pay for repairs you don't need or overpay for a job that another contractor can do for less money. That being said, the cheapest roofing contractor Albertville MN may not always be the best choice either.
Reasons To Consider in Hiring Roofing Contractor Albertville MN
Consider some important reasons why you want to balance price with all other factors when deciding on the right contractor for your home.
1. They may be cheap because they don't pay for extra labor.
Sometimes a roofing company is very cheap because they're not paying for extra labor or the skilled labor they need to complete a job quickly. Having just one or two contractors on your roof may be fine for when you just need a few shingles replaced, but when you have large sections that need repair or an entire roof replacement, you need extra hands to handle the work. A roof replacement job can drag on for weeks if not longer when it's a small crew, but not paying for extra labor is a common way that smaller companies and individual contractors get away with charging their customers less.
2. Their materials may be shoddy or low-quality.
The shingles you put on your roof make a difference in how long a repair job lasts; low-quality shingles may be more likely to tear or break away during storms. A contractor may quote a lower price to a customer because they only work with these lower grades of shingles or may even recycle shingles from another job without telling their customers. Ask about their supplies and be sure you check on the quality of the pieces they'll be using for your roof.
3. They may rush through a job without worrying about quality.
If a roofing contractor Albertville MN quotes you a timeframe for your job that seems far too quick, there may be a reason for this. When repairing a roof it's vital that the contractor take the time to ensure shingles are properly nailed in place and that there are no gaps in the tar paper and other materials. If they rush through your job they may cut corners and in the end, you'll need to have the work redone or may suffer more water damage due to leaks which will need to be repaired anyway.
Call Us For Roofing Contractor Albertville MN
Contact us today to request a free estimate or to ask us any questions you may have. You may call us at 763-271-8700, or visit Perfectexteriorsmn.com for more information about roofing contractor Albertville MN.