Quality Roofing Contractor in Lakeville, Minnesota
Perfect Exteriors is a locally owned and operated installation company who completes projects in siding, windows, residential roofing, gutters, and more. We have not only served several communities in Minnesota since 2002, but our local roofing contractors have a reputation for providing high-quality products and customer-focused services.
However, when it comes to our residential roofing services, our Lakeville roofing contractors provide Lakeville roof replacement services that include roofing installation and replacement, free roofing estimates, free roof inspections, and storm damage repairs.
Roof Replacement in Lakeville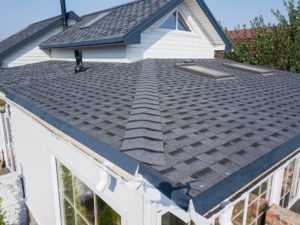 At Perfect Exteriors, our trustworthy Lakeville roofing contractors understand how important your roof is in protecting your home. That is why our Lakeville roofing company provides products that are not only high quality but covered under long-term warranties.
When you hire our local roofing contractors, we offer Lakeville roof installation and Lakeville roof replacement packages depending on your budget, preferences, and even the architecture of your home.
Our Lakeville roofing contractors also provide packages that offer state-of-the-art products that will not only make your roof energy-efficient but cut down on bills. Best of all, we get you all this information in a free roofing estimate and can even provide you with a free roof inspection.
Expert Residential Roof Installation in Lakeville
At Perfect Exteriors, no matter what type of damage your residential roofing is dealing with, our local roofing contractor will ensure we get you what you need and fix the damage quickly.
Our Lakeville roofing contractors work in collaboration with top roofing brands to provide you with the quality Lakeville roof installation services you want, as well as the Lakeville roof replacement job you need. Plus, we have a wide variety of materials and services for you to choose from, including:
Asphalt Roofs and Shingles for Lakeville
An asphalt roof provides dependable reliability and has a beautiful appearance that has made this type of roof a popular choice over the years. This asphalt roof not only looks great on any home, but the shingles will protect the roof against the challenging elements in Lakeville.
More importantly, when you work with our Lakeville roofing company, when it comes to this asphalt roof, our Lakeville roofing contractors have numerous options for you to choose from, including
GAF Timberline Shingles
GAF Glenwood Adobe Clay Shingles
GAF Royal Sovereign Three-Tab Shingles
For a free roof inspection or to determine if this asphalt roof is for you, reach out to us today, and we can help you decide whether you should invest in an asphalt roof.
Metal Roofing in Lakeville
Our Lakeville roofing company provides metal roofs that will provide durability and beauty and withstand harsh environmental conditions. Our high-quality metal residential roofing solutions come from reputable sources that still give you a wide selection of options to suit the appearance of your home.
Plus, these metal roofs offer customers numerous advantages over other roofing materials, including:
Longevity
Durability
Energy efficiency
Not only are these metal roofs durable and last for decades with minimal maintenance, but the rigid material in these metal roofs is ideal for hail-prone areas and can save you money.
To get more information regarding metal roofs, contact us for a free roofing estimate or a free roof inspection.
Cedar Shakes Roofs
Cedar shakes roofs often bring a natural charm that resembles those old luxury homes that can be found on Cape Cod. However, due to the quality of these materials, cedar shakes are a suitable option for your Lakeville home, especially since they are cost-effective.
As long as the cedar shakes roof is well-treated and receives regular check-ups, it can provide your home with a classic style that can last decades.
In fact, cedar shakes were the roof of choice in the 19th and 20th centuries in the U.S. because these cedar shakes provided homeowners with a simple appeal that enhanced the home's look while offering enduring protection.
Lakeville Storm Damage Roof Inspections
Dealing with storm damage can be stressful. However, when you call our Lakeville roofing company, not only can we conduct a free inspection, but we can figure out the degree of your damage and decide what the next steps need to be.
Better yet, no matter if the damage is due to wind, hail, winter storms, or ice, our team will have the Lakeville roof installation products you need to address this damage and repair it.
Trusted Local Lakeville Roofing Company
Perfect Exteriors is a Lakeville roof installation business that is also the leading roofing company in Minnesota, with over 35 years of home maintenance services. With our strong worth ethic, our local roofing contractors are typically known for their:
Excellent Customer Service
We put our customers first by making sure that we offer quality services, including Lakeville roof replacement and Lakeville roof installation solutions.
Our contractors are fully certified, licensed, and insured to make sure our services remain on top. We also offer our clients free roofing estimates and free roofing inspections, with no obligation to buy any of our services.
Excellent Workmanship
Our team not only is highly qualified to take on your home project with multiple certifications, but we also ensure that we provide high-quality work that is done correctly, including residential roofing solutions such as Lakeville roof replacement and other home maintenance services.
Plus, our team always makes sure we clean the work area after we finish the job to ensure we do not leave any debris that can result in yard damage.
Free Roof Estimate and Inspection for Lakeville Homeowners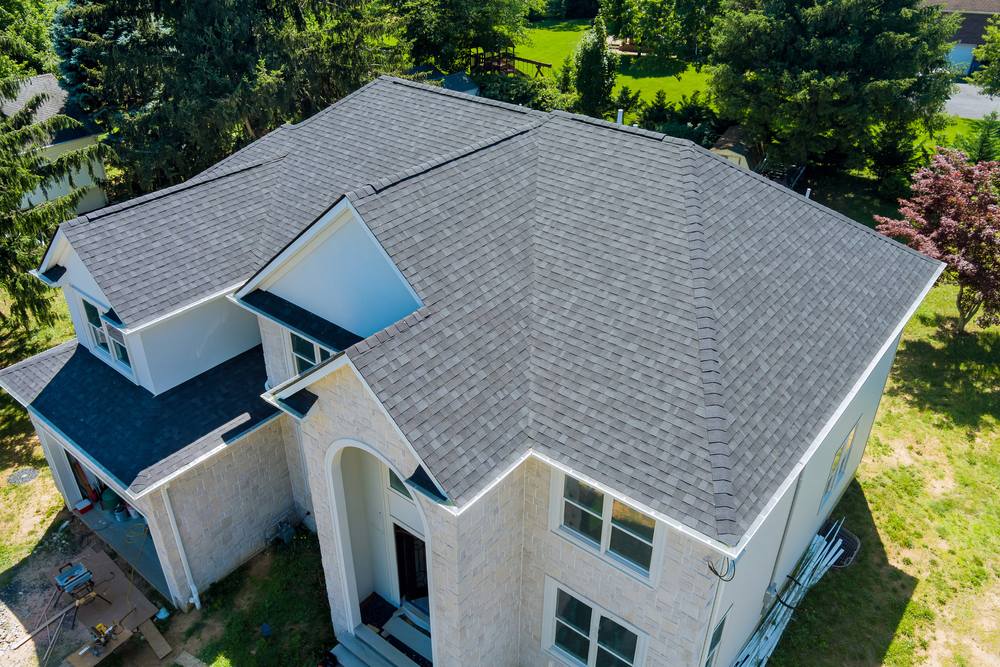 If you require a roofing contractor in Lakeville, Perfect Exteriors is your solution. Our team is not only ready to get to work on your roof and provide you with the quality experience you need, but we will start with a free roofing estimate that can give you a great idea of what you can expect.
Reach out to our Lakeville roofing company today for a no-obligation, free roof inspection and estimate, and let our local roofing contractors go over how we can help you.