Quality Roofing Contractors in Otsego, Minnesota
One of the most important elements of a home is the roof. However, most homeowners give little thought to its care and maintenance. Sourcing a professional local roofing contractor to install and service your roof will save you from issues associated with roof damage and substandard roofing materials.
Our Otsego roofing contractor provides free roof inspection on your property to assess the state of your roof. The examination enables us to advise on the most suitable roofing material for your house. At the end of the project, Perfect Exteriors, your Otsego roofing company, will present a healthy roof that saves on energy, protects your home from external elements, and dramatically improves your home's curb appeal – increasing its value.
Roof Replacement in Otsego
Of all roofing repairs, roof replacement requires good craftsmanship as the process is delicate. If installed poorly, your home is at high risk of getting leakages from the roof, and the water will seep into your walls and floors. This will lead to a painstaking home remodeling process, costing you more money. Receive an obligation-free roofing estimate by Perfect Exteriors, an Otsego roofing contractor.
Sometimes, it is not easy to notice when you should replace your roof as the signs can be subtle. Some of the indicators you need to keep an eye on to help you know if you need an Otsego roof replacement service include:
Discolored ceiling and walls
Unwanted occupants in your attic
The appearance of ice dams
Missing or curling shingles
Old or outdated roof
We carefully inspect your roof to determine the scope of work to ensure that our Otsego roofing contractors can provide a detailed and thorough service. We appreciate the beauty of each home and work towards making the houses better and pristine.
There are different roof replacement materials on the market because each home is different and unique. For example, residential roofing prefers metal roofs due to their fire resistance ability, while in other regions, the predominant home styles call for cedar shake roofs.
Expert Residential Roof Installation in Otsego
The Otsego roofing contractors at Perfect Exteriors are highly skilled in residential roofing installation, using a wide variety of materials and providing a wide range of services. The services offered include Otsego roof installation, and the materials used are:
Asphalt Roofs and Shingles for Otsego
Minnesota summers are warm and wet, while winters are windy, snowy, and freezing, making asphalt roofs a preferred option for Minnesota residents. Since the general climatic condition is wet, asphalt roofs are perfect as they are waterproof–the shingles are impervious to water absorption due to their composition.
Asphalt roofs are available in many rich architectural styles that allow your residential roofing to stand out. The material is cost-effective, energy-efficient, and durable, offering great value. Perfect Exteriors, an Otsego roofing company, offers free roofing estimates for asphalt roofs. In addition, Otsego roof replacement for asphalt roofs is done after getting a free roof inspection.
Metal Roofing in Otsego
Metal roofs are a perfect option when replacing an aging roof. Also, it's important to note that, unlike the widespread belief that metal roofs attract lightning, no scientific study proves the claim. Homeowners planning for an upgrade should not be concerned as metal roofs are safe.
Metal roofs are also aesthetic and recyclable. In addition, the life expectancy of metal roofs is 50-75 years, making it a worthy investment. Take advantage of Otsego roofing contractors from Perfect Exteriors as we offer free roof inspection before roof installation.
Metal roofing products are made from a variety of metals, including:
Tin
Aluminum
Galvanized steel
Copper
Apart from being energy-efficient as they reflect heat, metal roofs are manufactured with recyclable materials, making them environmentally friendly.
Cedar Shake Roofs
Cedar shake roofs have a timeless style making the roofing option popular with most homeowners. The Cedar shake roof adds natural beauty to your residential roof even as it ages. It naturally turns into a beautiful shade of brown or grayish, depending on the type of wood installed.
They are wind resistant and can endure heavy rains, hailstorms, snowstorms, and hurricanes. In addition, the cedar shake roof provides up to two times the natural insulation, making it energy efficient. Their unique feature helps minimize your home's cooling and heating costs, thus saving you money. Get a free roof inspection from Perfect Exteriors, your Otsego roofing company.
Otsego Storm Damage Roof Inspection
Your roof takes a beating from external elements 365 days a year, and the cumulative effects can create weak points on the roof. When a storm hits your home, there will be significant damage to your roof. Perfect Exterior, your Otsego roofing company, offers free roof inspection. After the review, the local roofing contractor will provide free roofing estimates to allow you to plan accordingly for the roofing repair project.
It can be an overwhelming experience for any homeowner dealing with roof storm damage, and finding the right local roofing contractor can also be challenging. However, our professional team at Perfect Exteriors, an Otsego roofing company, works with urgency to get your business or home back on its feet.
Trusted Local Roofing Company
Perfect Exteriors is a multi-award-winning family-owned business with over 35 years of experience in the industry. We have a high reputation for delivering high-quality services. At Perfect Exteriors, we help homeowners with insurance claims and offer incomparable warranties. Reach out to your top Otsego roofing contractors for roof installation.
By choosing Otsego roof replacement services, you will enjoy and benefit from our:
Excellent Customer Service
Customers are our top priority in our chain of business. The Otsego roofing installation team goes the extra mile to ensure your satisfaction from the first to the last workday. Before an Otsego roof replacement, we offer free roofing estimates and free roof inspection to allow everyone to be on the same page when starting the project.
Excellent Workmanship
After the end of every workday, our Otsego roofing contractor team cleans up the mess created in your yard. Cleaning up helps to prevent yard damage and leaving a permanent mess. In addition, we constantly communicate with you regarding clutter to allow you to be comfortable in your space. Upon the completion of the project, your home will be more appealing.
Free Roof Estimate and Inspection for Otsego Homeowners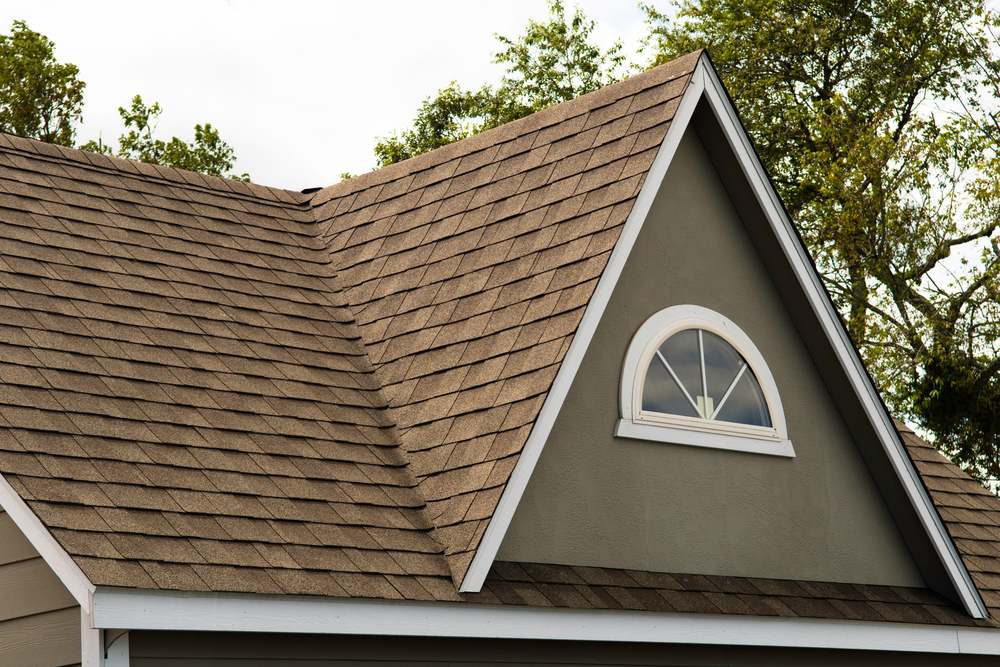 The many factors that can lead your cedar shake roof to deteriorate sooner than its intended lifespan include ice dams, storm damage, or the growth of algae, moss, or mold. You may also notice the shingles from your asphalt roof are curling or falling off.
If you suspect roof damage, do not hesitate to have it inspected by your local roofing contractor as it could worsen. Contact us today to get an Otsego roof installation. We provide an obligation-free roofing estimate on commercial or residential roofing.