Quality Roofing Contractor in Anoka, Minnesota
If you're looking for the best local roofing contractor or Anoka roof installation, look no further. Perfect Exteriors is the top Anoka roofing contractor, offering quality roof replacements, free roof inspections, and more.
Perfect Exteriors has been faithfully servicing the Twin Cities area since 2002, giving them 20 years of business experience in Minnesota. The Perfect Exteriors team is a multi-award-winning, family-owned business backed by hundreds of five-star reviews and even more satisfied customers.
At Perfect Exteriors, your Anoka roofing company, you'll find services across roofing, siding, windows, gutters, storm damage, etc. The team's customer-first approach makes all the difference.
If you need a reliable roofing contractor for your Anoka, MN project, then Perfect Exteriors is here to help. Contact our team today to learn more!
Roof Replacement in Anoka
Did you know that many roofs need replacing every 15 years? Even if your roof doesn't need a total replacement, damage from storms, falling branches, high winds, rot, and corrosion can lead to leaks and bigger issues.
At Perfect Exteriors, we aim to keep your stress levels and costs low and quality high. We proudly offer Anoka roof installation at an affordable price and eco-friendly processes, as well as free roof inspections and estimates.
Expert Residential Roof Installation in Anoka
Our team at Perfect Exteriors knows roofing as the foremost Anoka roofing contractor. We offer roofing installation and full replacements, applying extensive knowledge and experience across a wide range of materials:
Asphalt roofs and shingles
Metal roofing
Cedar shakes roofs
As a local roofing contractor, our services also include detailed roof inspections to assess storm damage carefully and Anoka roof replacement.
#1. Asphalt Roofs and Shingles for Anoka
Asphalt shingles are a popular option for homes because they mimic the look of wood or slate without the high price point. These shingles are durable and tear-resistant, making them ideal for handling all kinds of elements and weather.
And because asphalt roofs are popular, we make it our mission to know them like the back of our hands. Perfect Exteriors partners with the brand GAF, which provides America's top-selling residential roofing product.
As one of the most reliable Anoka roofing contractors, we guarantee every one of our contractors is GAF Master Elite Certified. Our team knows the ins and outs of inspection, installing, repairing, and replacing high-quality, watertight GAF roofing products.
#2. Metal Roofing in Anoka
Not everyone loves the look of a metal roof when looking for an Anoka roof replacement, but these structures can look nice when installed properly. On top of that, metal roofs can last up to 50 years before they need any kind of replacement or repair.
And thanks to Minnesota weather, it's critical that our homes have tough, durable roofs.
At Perfect Exteriors, we know metal roofs for residential roofing. If you're looking for a metal roof that withstands the elements and looks nice, we have you covered. Choose from our wide selection of colors and styles to find the ideal match for your home.
We're more than happy to work with your budget, timeline, and style to leave you with a metal roof you can have confidence in.
#3. Cedar Shakes Roofs
Metal roofs and asphalt shingles are typical, but another option we service is cedar shake. Cedar shake roofs offer a timeless look. The wooden shingles appear natural and elegant, but they can be tough to repair and replace.
But our experts know exactly how to handle cedar shake roofs. With great care and attention to detail, our contractors can deliver a beautiful roof that stands up against wind, rain, and snow. Plus, our comprehensive warranties give you a worry-free experience.
#4. Anoka Storm Damage Roof Inspections
Storm damage on a roof is no joke. If your home has experienced storm damage, you must get your roof checked out as soon as possible.
Perfect Exteriors offers services and products to address all types of storm damage, from devastating winds to hail damage and everything in between. We'll do a full-scope inspection of your roof to find out the best plan of attack.
Our services range from mild storm damage repair to complete roof replacements. Our storm damage contractors have the experience it takes to tackle problems head-on, both minor and serious.
And because we are a full-service exterior company, our storm damage repair also extends to the siding. We'll include a full inspection of your siding and your roof, and we're happy to offer recommendations on storm windows.
The best part? Our storm damage inspections are complementary to all of our Perfect Exteriors customers. That's how crucial customer satisfaction and safety are to our team.
Trusted Local Anoka Roofing Company
Our testimonials say it all: Perfect Exteriors is a business that people trust as their local Anoka roofing company. It's not just our extensive services or quality craftsmanship; it's our dedication to top-notch customer service.
Excellent Customer Service
At Perfect Exteriors, it's simple: we put our customers first. Our fully licensed and insured contractors offer friendly, professional service, free estimates, and detailed inspections to make sure you're happy with the final product.
In short, we realize that it's you – the customer – that keeps us in business. Therefore, you are our number one priority. And if you ever feel like that's not the case, just let us know, and we'll fix it.
Excellent Workmanship
Through decades of professional experience, dedication to customer satisfaction, and certified brand partnerships, we guarantee nothing less than excellent workmanship for residential roofing in Anoka. Our hard work shows during the job – never after.
When we wrap up for the day, we take our mess with us. We set high standards for ourselves, ensuring there's no mess left behind for you to deal with. You can be sure every job is completed correctly and neatly.
Free Roof Estimate and Inspection for Anoka Homeowners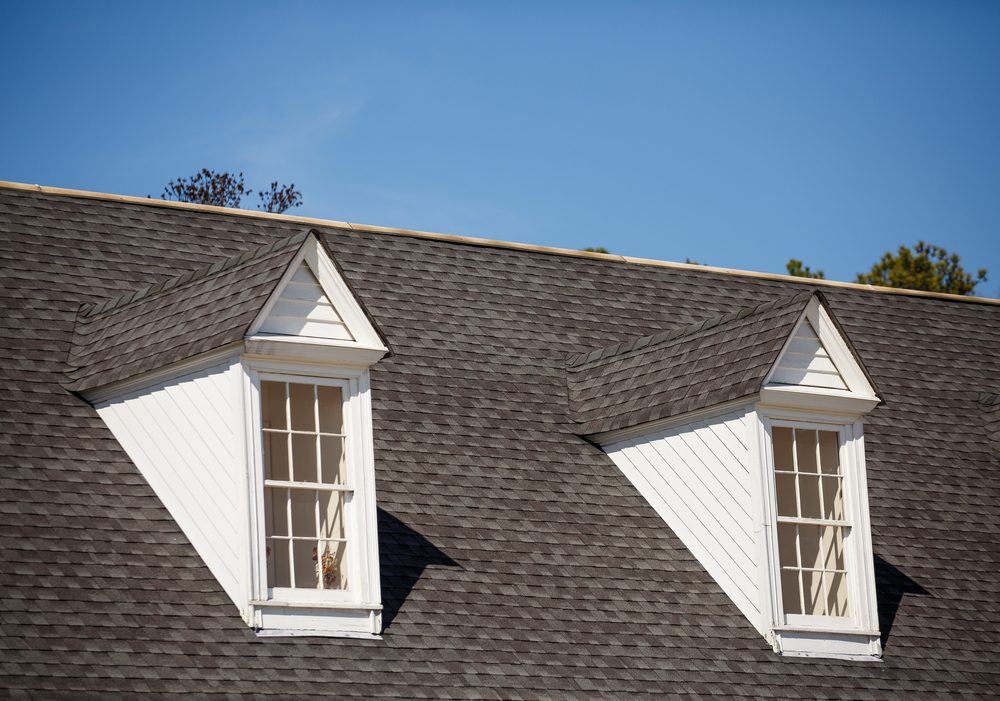 We're so excited to help you get started on your home roofing project. At Perfect Exteriors, we value our customers and offer only the best in exterior services. You can find quality roofing contractors in Anoka, MN, with us.
Before beginning your roofing project, get a free roofing estimate from Perfect Exteriors now, the premier Anoka roofing company! Be sure to let us know about any questions or concerns you may have and ask about our military rebate.