Siding Installation from Perfect Exteriors of Minnesota
The right siding material can offer enhanced beauty, protection, and energy efficiency for your Minnesota home. By wrapping a protective covering around your property, properly installed and insulated siding can improve your home's appearance and eliminate costly maintenance. It can also help reduce your energy costs all while regulating your interior temperature. As with roofs, siding comes in many different materials, each with their own features and benefits. When you work with our team at Perfect Exteriors of Minnesota, you can be sure that our experts will not simply suggest a certain siding product because it will benefit us. Rather, we will sit with you to discuss your needs and your home's requirements in order to determine the most suitable product for you.
Our High-Quality Siding Options
Perfect Exteriors of Minnesota offers a wide range of siding materials and products, including: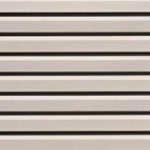 Vinyl Siding – This is one of the most popular options for new homes and replacement siding, and for a good reason. Vinyl siding highlights the charm and features of any architectural design, so you won't have to compromise beauty to boost your protection. Furthermore, it is durable, long-lasting, never needs painting, and is not susceptible to rot or insect damage.
Steel Siding – The most attractive quality of steel siding is its ability to resist hail and fire. With its irresistible strength, it is probably the most durable product on the market. Their panels are designed to perform at optimum levels year after year.
Fiber Cement Siding – This type of siding is so versatile in design. For instance, you can change colors as often as you like, and since it doesn't contract and expand, the paint remains intact for many years. It also offers great insulation value, thanks to it innovative composition. We only want what's best for our customers, that's why we only offer brands that can bring the most value to your home. Some of the brands we install are James Hardie, Mastic PlyGem, EDCO, and LP SmartSide.
Get In Touch With Our Siding Experts. Call Perfect Exteriors of Minnesota Now!
Kick off your home improvement project by getting in touch with Perfect Exteriors of Minnesota today! Simply call us at (763) 271-8700 or fill out our request form to get started. We look forward to working with you!