Whether installing a new roof or revamping the current one, you should take every precaution to ensure you get the best work, best materials, and the best Minneapolis metal roof contractor.
Perfect Exteriors is an experienced Minneapolis metal roofing company here to ensure you have the best roof that will stand against the roughest of weather while graciously elevating the beauty of your house.
Metal Roof Installation in Minneapolis
The Minnesota weather is considered extreme by most standards. Metal roofing gives your home and family the best protection and adds elegance to your home.
With quality Minneapolis metal roofing installation, your metal roof can last up to 50 years before you need to start considering any touch-ups or repairs. Our local metal roofing contractors can help you enjoy the full benefits of metal roofs.
As your trusted Minneapolis metal roofing company, we provide a wide range of colors and designs to suit the appearance of your home. Get in touch with us today to get a free metal roofing estimate customized to your project.
We are the perfect Minneapolis metal roof replacement contractor for the job for homeowners who already have a roof but are considering switching to a metal roof. We have the experience, the tools, and the skills to complete every roofing job competently, efficiently, and within budget.
Experienced Local Minneapolis Metal Roof Contractor
Perfect Exteriors is a Minneapolis metal roofing company with over two decades of experience working with steel roofs and aluminum roofs. Our Minneapolis metal roof contractors can complete various designs and offer quality metal roof inspection. Our exemplary and high-quality work has seen us win multiple awards and create a solid reputation among our clientele that keeps them coming back and referring to their friends.
However, our most prized award as a Minneapolis metal roof replacement contractor has to be the hundreds of outstanding reviews we have received from previous clients whose homes we have worked on. As a customer-centric, family-owned business, client satisfaction is our priority. Receiving beaming reviews for the hundreds of roofing projects we have completed is proof that we deliver beyond expectation. You can get started on your new roof today by getting a free metal roofing estimate.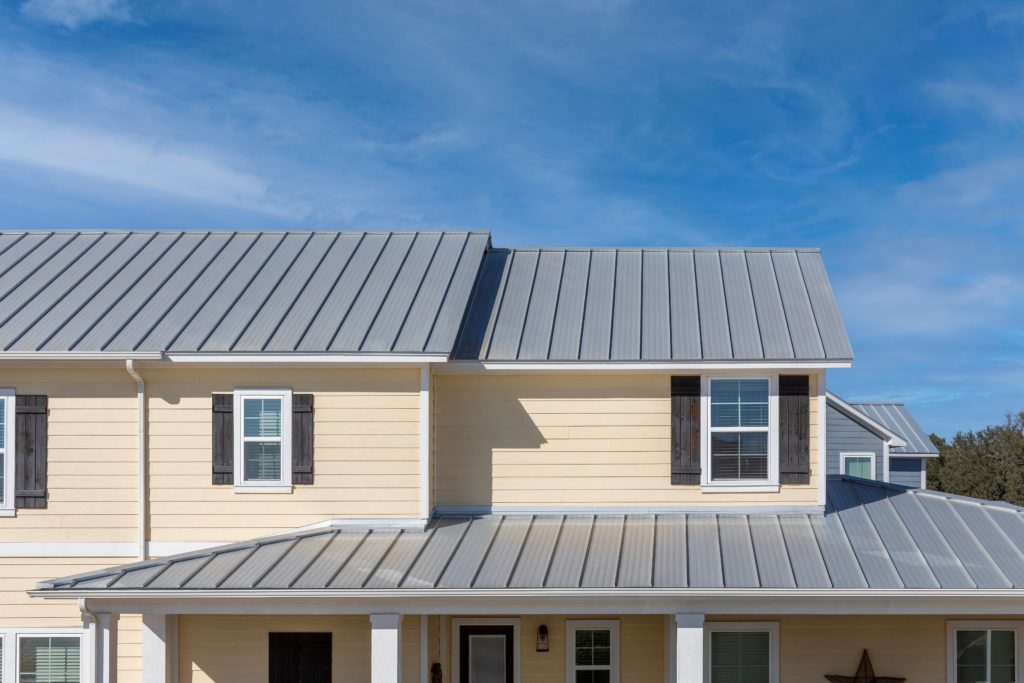 Minneapolis Steel Metal Roof Installation 
The longevity, functionality, and appeal of a steel roof primarily rely on the quality of the Minneapolis metal roof installation and materials. When thinking of installing a steel roof, or aluminum roof, your first step should be to get a qualified and experienced Minneapolis metal roofing company like ourselves.
With the right materials and proper Minneapolis metal roof installation, steel roof and aluminum roofs offer numerous advantages over other roofing materials, which include:
Longevity: Steel and aluminum metal roof installations are durable and will last for decades with minimal maintenance.
Durable: Steel is a tough material, perfect for hail-prone areas because it has high impact resistance.
Energy-efficient: Steel roofing will save you money in maintenance and reduce your energy bill because the panels reduce the workload on your AC system.
High-Quality Metal Roof Sheets and Panels
You can only enjoy the above benefits if your Minneapolis metal roof contractors use the best quality materials for the Minneapolis metal roof installation. At Perfect Exteriors, we only use premium metal roofing products from the Central States and EDCO guaranteeing exceptional aesthetic results and functional performance for decades. If you're having challenges with your current roof, our experts can offer quality metal roof inspection and a free metal roofing estimate to help you solve the problem from its root.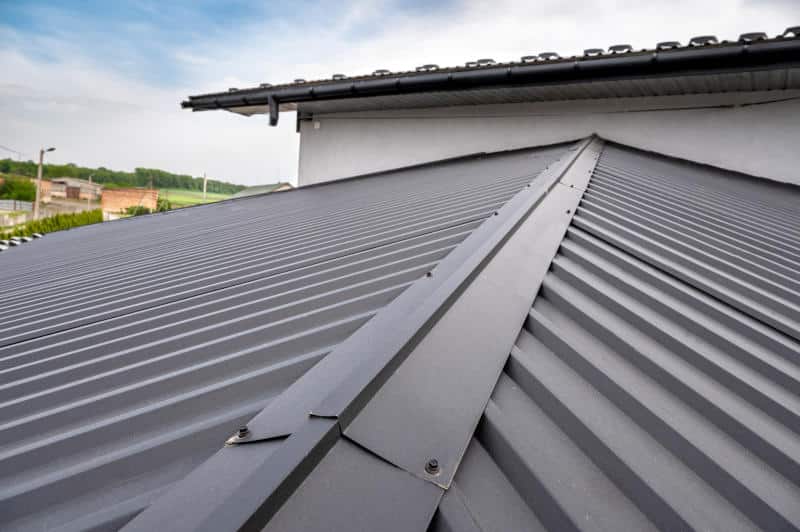 Trusted Local Minneapolis Metal Roofing Contractors 
Getting a good steel roof requires finding a trusted local metal roofing contractor to install the roof or complete the Minneapolis metal roof replacement. Our reliable services, use of quality materials, vast experience, and hundreds of positive reviews, make us one of the most trusted local metal roofing contractors in Minneapolis. We will provide you with a good metal roof inspection to get you started. Some other reasons why you should consider our roofing service include:
Excellent Customer Service
We never shy away from providing our customers with the best possible experience during the Minneapolis metal roof installation. With our quality roofing, metal roof inspections and free metal roofing estimate we provide our customers with the knowledge they need to make informed decisions.
From the moment you reach out to us to when we wrap up the project, our Minneapolis metal roof contractors stop at nothing to ensure our clients have the best possible experience. As your preferred local metal roofing contractor, we serve you with a smile and we are always ready to respond to any questions you have.
Superior Metal Roof Craftsmanship
The quality of our work speaks volumes. We are dedicated and passionate. We stop at nothing to ensure we achieve the best results on every roofing project.
We have completed dozens of steel roof and aluminum roof designs. We can complete all steel metal roofing designs and angles to perfection. We also provide thorough metal roof inspection and Minneapolis metal roof replacements.
We are a Minneapolis metal roofing company that values your home. That's why we clean up the mess every day after our work to keep the area mess-free and prevent yard damage.
Free Metal Roof Estimates for Minneapolis Homeowners 
At Perfect Exteriors, we understand that installing a new steel roof or aluminum roof is costly. That's why we do our best to provide you with all the information you need to make the right decisions including a free metal roofing estimate.
Give us a call to find out more about our roofing solutions and get a free no-obligation estimate and inspection from our team of qualified and certified Minneapolis metal roof contractors.