Licensed Roofing Contractor Big Lake MN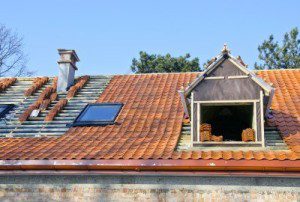 Because repair work on a roof can sometimes be a bit expensive for homeowners, they may be tempted to turn to unlicensed contractors including acquaintances who have experience working on roofs for necessary repairs. It's tempting to think that an unlicensed contractor or a friend with experience can help replace a few shingles, there are some very good reasons to always work with a licensed, insured, and bonded roofing contractor Big Lake MN.
Reasons To Consider in Hiring Roofing Contractor Big Lake MN
Consider two of those reasons here.
1. Your insurance may not cover future damage due to poor repair jobs.
If you have an unlicensed roofing contractor Big Lake MN work on your roof and later your home suffers damage due to storms or water leaks, your homeowner's insurance may not cover the cost of those damages. They might make the argument that your unlicensed contractor made the repair job worse or that it wasn't done properly, and so they do not need to pay the claim.
This is especially true if the damage done to your home is caused by faulty repairs, for example, if your unlicensed contractor does not use the right roofing nails for replacing shingles. The insurance company may very well argue against your claim and state that further damage is the fault of your repairperson, so you would be liable for the cost of fixing it.
2. Repair work must be up to code.
Your friend who has experience working on a roof may not know the local codes that are applicable for your home. He or she may only have worked on simple repairs and unless that person was a supervisor responsible for ensuring work was up to code, they may not know how to make repairs that are both safe and legal.
This can be very important if your home ever gets inspected as shoddy work that is not up to local codes may need to be repaired properly anyway. If you want to sell your home it's unlikely that a real estate agent would even list it until the repair work is done. This too can affect any insurance claims you have that are caused by roof leaks, as insurance companies check for adherence to codes before resolving claims. These are just some reasons why it's good to always hire a licensed, insured, and bonded roofing contractor Big Lake MN.
Call The Professional Roofing Contractor Big Lake MN
For free inspection, call 763-271-8700 or visit Perfectexteriorsmn.com for more information about roofing contractor Big Lake MN.