Skilled Roof Contractor St. Michael MN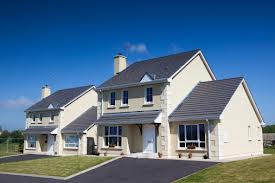 Are you having a difficult time finding a reliable and skilled roof contractor in St. Michael, MN? Not all roofing contractor are one in the same. Some offer higher quality services that are more reliable. This means that when you are looking for a roof contractor, you need to search for one that is known for being dependable and living up to the highest quality standards in the industry. We are a roof contractor in the St. Michael, MN region that you can count on to offer customer satisfaction at all times. No matter what type of roofing project you may have in mind. We have the ability to deliver the services that you require most. This allows us to stand out from our competitors.
Free Estimate From Roof Contractor St. Michael MN
When you first notice the signs of wear and tear on your roof or are dealing with the aftermath of storm damage, you need to call a roof contractor in St. Michael MN that you can rely on. We will arrive as soon as possible and begin a thorough inspection of your entire roof. This means that the total area of your roof will be inspected with no parts left out. If there are any repairs that need made we will notice them right away and will recommend new roof installation only if your existing roof is beyond repair. This means that you can always have trust in us and confidence that we will steer you in the right direction. Our roof inspections allow us to give you a free quote that you can use to compare prices. We understand that you are looking for affordability. For this reason our roofing services are priced to be competitive. There will never be any additional fees or charges added to the initial estimate without some addition of services.
We Are Considered the Best
When it comes to the integrity of you roof, you never want to take any chances. This means that you need to choose an industry leader. We are known for being one of the best and live up to this reputation with each roofing project that we take on. You can have confidence in our uniquely designed roofing services. No matter what type of roofing project you are considering, you should consult with us early on in the process. Trying to handle a roofing project on your own is always a recipe for disaster.
Call For A Roof Contractor St. Michael MN
Contact us today to request a free estimate or to ask us any questions you may have. You may call us at (763)-271-8700, or visit Perfectexteriorsmn.com for more information about roof contractor St. Michael MN.