Perfect Exteriors of Minnesota, Inc.: Steel Siding for Optimal Durability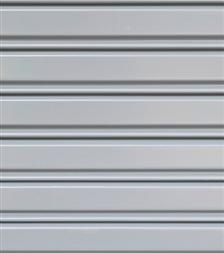 Siding does more than just provide your exterior with a streamlined appearance. It also serves as the first line of defense against weather and other elements, and also affects how energy-efficient and comfortable your home could be. Perfect Exteriors of Minnesota is the name you can trust for siding options that provide great looks, performance, and value.
Why Choose Steel Siding for Your Home?
One of the best types of siding that you can get for your home is steel. Aside from lending a very clean appearance, it is also very strong and will withstand even the most severe weather. There is also little to no maintenance required when you opt for steel siding. Furthermore, it won't chip, peel, or rust.
For ultimate value and design, we recommend EDCO Steel Siding. Perfect Exteriors of Minnesota maintains a good relationship with EDCO, the single largest manufacturer of residential steel roofing and siding products in the U.S.
With EDCO steel siding, you can enjoy the following benefits:
● Legendary durability – EDCO steel siding are designed to withstand severe weather while retaining color throughout their entire lifespan. They are guaranteed to not chip, peel, or rust.
● Low-to-No maintenance – These products are virtually maintenance-free, saving you from the hassle of repainting.
● Energy efficiency – By deflecting heat in summer and retaining heat in winter, steel siding can help you save money on energy costs.
● Superior design – EDCO steel siding comes in five distinctive styles and a wide array of colors and finishes.
● Lifetime warranty – EDCO products come with a lifetime, non-prorated, transferable limited warranty that includes hail and fade protection.
Get Your Free Estimate. Call Perfect Exteriors of Minnesota Today!
Want to get started with providing your home the ultimate protection? Call us today at 763-271-8700 to schedule your free consultation and estimate for steel siding installation. You can also text us at 763-307-3001 or leave us a message through this online contact form.