Quality Roofing Contractor in Prior Lake, Minnesota
Protect your home from leaks, humidity, and harsh weather with a professional Prior Lake roofing contractor. Perfect Exteriors is a top-notch Prior Lake roofing company offering complete residential roof service.
Our dedicated team of talented professionals delivers a wide range of capabilities and company-wide dedication to on-time delivery, value, and service.
Roof Replacement in Prior Lake
Are you considering getting a Prior Lake roof replacement? Then contact Perfect Exteriors today. We provide full Prior Lake roof installation, replacement, and maintenance services for multi-family and residential properties. Regardless of the type of residential roof you have or the complexity of the roofing system, our contractors have the certification and experience necessary to work on it.
We understand all roofs, including asphalt roofs, metal roofs, cedar shake roofs, and more!
We partner with you throughout the roof replacement process for quality at each step. From the initial free roofing estimate and design conceptualization to implementation and finishing, Perfect Exteriors provides a comprehensive package to meet your needs.
Expert Residential Roof Installation in Prior Lake
One of the biggest investments you will make in your house is the roof. You must choose the right materials and the right team to install them. Otherwise, you will spend more on repairs than you bargained for. For expert Prior Lake roof installation, Perfect Exteriors has been the leading local roofing contractor since 2002.
Our years of experience and knowledge allow us to work with various roofing materials. Our dedication is to offer 110% customer service by partnering with the best roofing manufacturers. This ensures you get quality service and quality materials after a free roofing estimate.
#1. Asphalt Roofs and Shingles for Prior Lake
Asphalt shingles are dependable, reliable, and add unmistakable beauty to any Prior Lake home. Homeowners also prefer the material for its excellent price. No other roofing material can beat the style and selection availability of asphalt shingle roofing.
Get in touch with our team to learn more about our asphalt roofing and shingles services and book a trusted Prior Lake roofing installation contractor inspection. Our roofing experts will help you with everything from a free roof inspection and choosing the right roofing package to ensure the new asphalt roof protects your home for years.
We offer homeowners three expert shingle roofing solutions, including:
GAF Timberline HD Shingles
GAF Royal Sovereign Three-Tab Shingles
GAF Glenwood Clay Shingles
#2. Metal Roofing in Prior Lake
The roof completes your home's aesthetics while protecting your home. Therefore, Perfect Exteriors commits itself to providing you with a sustainable, durable roof. Metal roofing is an excellent option because it is extremely resistant to fire, is energy efficient, and is sustainable.
Our dedicated Prior Lake roof installation company delivers quality metal roofing services to promote and secure your home and family. We are a proud team of licensed roofers with the knowledge, experience, and resources needed to install your new roof.
Call us today, your professional Prior Lake roofing contractors, for a free roofing estimate for your new metal roof or any other roofing type you prefer.
#3. Cedar Shakes Roofs
Nothing beats the appearance of a cedar shake roof for a beautiful roof. The roof never goes out of style, and local roofing contractors and homeowners love it for its graceful aging – from a natural wood color to a grayish silver tone.
Cedar shake is also very durable, lasting over ten years longer than other roofing materials. The material holds up well in extreme weather, including snowstorms, hailstorms, heavy rains, and strong winds. The roof also provides natural insulation, so you save on heating and cooling bills.
If you want to get cedar shake roofing for your home, let Perfect Exteriors assist you. We are a trusted Prior Lake roof installation company offering best-of-the-top roofing approaches and services. With us on the job, the installation is done with utmost care and close attention to detail.
#4. Prior Lake Storm Damage Roof Inspections
Many homeowners don't know what to do or expect once a heavy storm hits. You will wait for the storm to subside before assessing potential damages. However, just because your roof seems to be in perfect condition after a storm does not mean all is well.
Always hire a professional Prior Lake roofing company to check whether your roof is unscathed by the storm.
Hiring a professional local roofing contractor with the qualifications and experience to inspect and repair or replace the roof is an excellent solution. The professionals at Perfect Exteriors have the expertise and knowledge to assess the damage and determine the best fix. We know damage signs, what they mean, and how to fix them.
Our roofing inspector will also check the roof's stability and inspect supports around the roof. It is best to inspect your roof's stability after sustaining a heavy storm, so we can address any underlying issues early.
Trusted Local Prior Lake Roofing Company
Perfect Exteriors is a leading Prior Lake roofing company with over 35 years of providing quality home maintenance services. Our team of the best Prior Lake roofing contractors commits to offering quality service.
Here are more reasons hiring our Prior Lake roof replacement and installation services is the best decision:
Excellent Customer Service
Your home, roof, and satisfaction are our priority. We go the extra mile to ensure you receive quality services. Our team of top local roofing contractors has insurance and is certified, so our services make us the top Prior Lake roofing company.
Even better, our Prior Lake roof replacement and installation contractors also provide extra services with no obligation to buy, such as:
Free roof inspections
Free roofing estimate
Excellent Workmanship
Our local Prior Lake roofing contractors come with several certifications, so they work effortlessly on any maintenance services in your home, including residential roofing solutions. Our roofers are professional, ethical, courteous, and possess excellent communication skills.
Our Prior Lake roof replacement and installation contractor team takes servicing your home very seriously. Our first step is a free roofing inspection, and we complete each project by cleaning out the site – and you never have to deal with any debris!
Free Roof Estimate and Inspection for Prior Lake Homeowners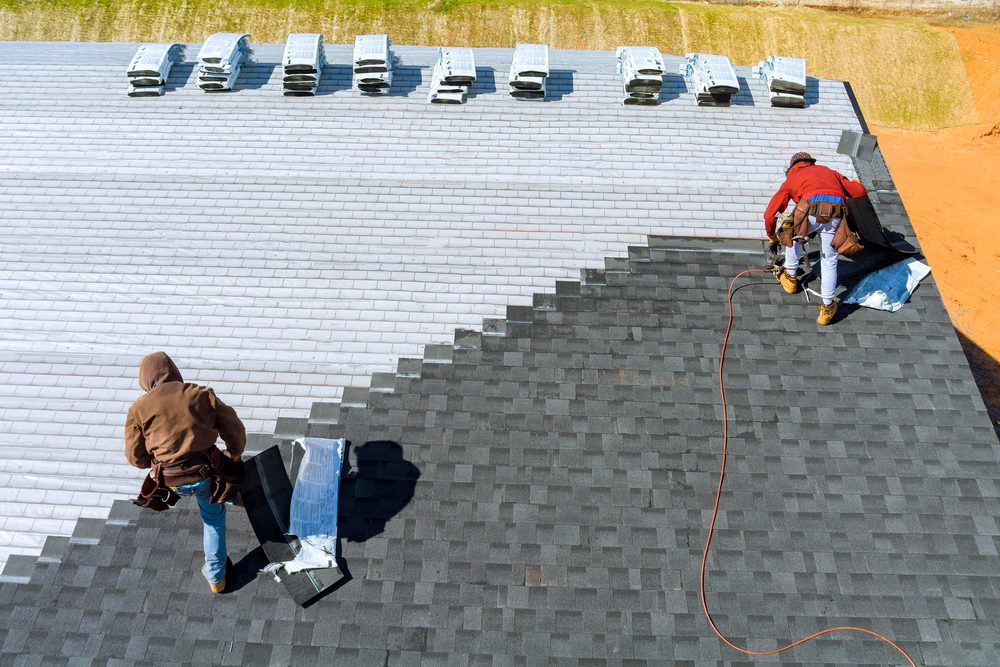 Are you on the search for a professional Prior Lake roofing contractor, or do you want a pain-free Prior Lake roof replacement experience? Perfect Exteriors is the solution. We are the best Prior Lake roofing company offering residential roof and commercial roofing solutions and free roof inspection.
Get in touch today and get a free roofing estimate. Our professional local roofing contractors will be at your doorstep in no time!