Perfect Exteriors of Minnesota, Inc: Dependable Storm Damage Services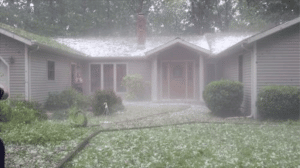 Dealing with storm damage? Perfect Exteriors of Minnesota, Inc. understands that you require urgency so our team will get to work swiftly to get your home or business back into shape right away.
Trust the storm damage work to us: Our Products and Services
Perfect Exteriors of Minnesota has a range of products and services to perfectly address the needs of residential and commercial property owners dealing with storm damage in the Twin Cities area. After a thorough inspection, we can provide you with a comprehensive assessment of your home or business, as well as recommended solutions, to help you figure out the best way to address storm damage on your property. From roofing and gutters to windows and siding, Perfect Exteriors of Minnesota offers only top-notch products to ensure our customers get the quality they need and deserve. And to make sure you make the most of your investments, we also guarantee that all of our roofing, gutter, window, and siding products will be expertly installed according to manufacturer specifications. Looking to make your property more green? Perfect Exteriors of Minnesota also has eco-friendly products you can take advantage of.
Reliable Storm Damage Repair
We know how devastating it can be to see your investment damaged by a storm so Perfect Exteriors of Minnesota will put in all effort to get your home or business up and running again at the soonest time possible. You are our No. 1 priority so you can trust that we'll be focused on your needs, harnessing over 35 years of experience in the industry to get the job done right the first time.
Contact Perfect Exteriors of Minnesota and Schedule a FREE Estimate Today!
Dealing with storm damage can be overwhelming but Perfect Exteriors of Minnesota is here to help you every step of the way. To schedule a FREE estimate, just give us a call at (763) 271-8700 or send us a text at (763) 307-3001. You may also use our contact form to request a no-obligation inspection.