Quality Roofing Contractor in Chaska, Minnesota
Do you need a roof repair or replacement? Look no further than Perfect Exteriors of Minnesota. We are a local roofing contractor and have been serving clients since 2002.
We are a Chaska roofing company specializing in roofing, siding, window, and gutter installation. Perfect Interiors is well known for its excellent quality and customer service. We can install or replace your roof. We can also inspect your roof after storms to identify any damage.
Roof Replacement in Chaska
We know that replacing your roof is an expensive bill, and it might not be something that fits your budget, but protecting your home from the elements is essential.
If your roof needs repairs or you are thinking about selling and want to increase curb appeal, you can count on Perfect Exteriors to give you the best deal. We will provide you with the roof of your dreams. Our goal is to offer the best roofing services to our clients.
Perfect Exteriors guarantees an experienced and knowledgeable Chaska roofing contractor will come to your home and do a free roof inspection and provide you with a free roofing estimate. We promise you will not be disappointed, and we will work with you to choose the best options for your home.
Our roof replacements are guaranteed by warranty, and we will inspect your roof after the replacement to ensure that it is entirely safe.
Expert Residential Roof Installation in Chaska
Trust your Chaska roof installation to Perfect Exteriors for residential roofing. We are experts in the roofing market, and we have been doing Chaska roof replacements since 2002.
One of our skilled roofing contractors will walk you through the process and help you determine the best choices for materials. We will help you choose the materials that best reflect your style and budget. We guarantee the best results at the most affordable prices.
Perfect Exteriors prides itself on providing top-quality materials to its clients because client satisfaction is a priority. Our local roofing contractors will share the best plan of action for your roof based on their experience and will determine the best materials that should be used.
We offer several replacement and installation packages depending on your budget, your choice, and the style of your house.
#1. Asphalt Roofs and Shingles for Chaska
Perfect Exteriors provides the best quality asphalt shingles from GAF. A great warranty will cover your asphalt roof.GAF asphalt shingles offer an extra level of protection against moisture caused by snow and rain.
Our GAF-certified installers in Chaska will be happy to install any of the three lines of asphalt shingles you choose. Asphalt shingles are often used because of their elegance and durability against harsh winter weather.
#2. Metal Roofing in Chaska
A metal roof is the best protection against harsh weather. Our skilled metal roofing contractors in Chaska will work with you to choose the best materials, design, and color.
Perfect Exteriors has over twenty years of experience working with steel and aluminum roofing, and we know how to get the roof done right. We only use products from the Central States and EDCO. Metal roofs are energy-efficient, and they will last up to fifty years before repairs are needed.
#3. Cedar Shakes Roofs
Perfect Exteriors would be happy to install your cedar shakes roof. We work with only the best manufacturers in the market to guarantee that your cedar shakes will be durable and aesthetically pleasing.
Our skilled contractors will provide a professional installation that will leave you beyond impressed. Our company starts with an estimate, but the job is not complete until the final cleanup has been done.
#4. Chaska Storm Damage Roof Inspections
If you're worried about roof damage caused by a storm, call Perfect Exteriors. We can assess the damage caused by wind, snow, hail, and ice. We will be happy to come to inspect your roof and provide you with an estimate for repairs.
We offer several services, from minor repairs to complete roof replacements. We will get your roof back in tip-top shape as soon as possible. We understand that time is of the essence for storm damage.
Trusted Local Chaska Roofing Company
Perfect Exteriors is the best option in Chaska for your roofing needs. We have thousands of satisfied clients. We offer the best materials which are professionally installed.
We are driven by ensuring client satisfaction. We will always do whatever it takes to ensure our clients are happy with our service. Our professional roofers are ethical, courteous, and professional. You will be glad to welcome them onto your roof.
Excellent Customer Service
Perfect Exteriors treats every house as if it were their own. Client satisfaction is our top priority. We ensure that your roofing experience goes smoothly from the initial free inspection and estimate to the completion of the job.
Perfect Exteriors is fully licensed and insured and is proud to employ fully trained employees. We are incredibly proud of the stellar reviews that we have received from past clients. We strive to foster business relationships based on respect.
Excellent Workmanship
Perfect Exteriors in Chaska is proud to provide the best quality work. We are a company that guarantees that the job is done right and to your satisfaction.
We ensure that our roof installations and replacements are entirely safe because we know that your roof is essential for protecting your home against the harsh winter elements. Our employees clean the work site every day, so you will never have to deal with the chaos of renovations.
Free Roof Estimate and Inspection for Chaska Homeowners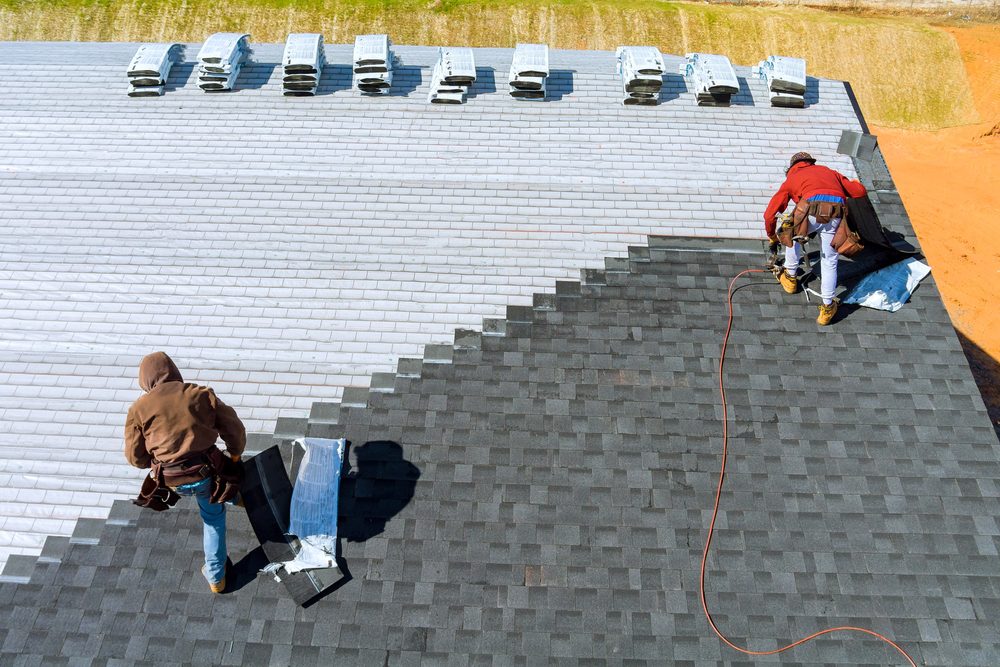 If you are considering a roof replacement or roof repairs, give Perfect Exteriors a call. We will be happy to complete a free estimate and provide you with a no-obligation inspection.
Our contractors have multiple certifications, so you can be confident when Perfect Exteriors works on your roof. If you're happy with the roof replacement, you might consider Perfect Exteriors for siding, window, and gutter installation and repair.