Skilled Roof Contractor Rockford MN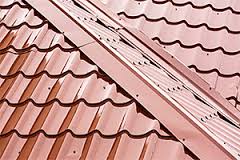 If you are not skilled and trained in dealing with roof repairs or installation, this is not something that you should do on your own. It is essential you have your roof inspected by skilled and trained roofing professionals. A roof contractor in Rockford, MN will be able to tell you what repairs need to be completed of if you are in need of a new roof. When it comes to your commercial property, the roof is an essential component. It is what offers optimal levels of protection and keeps the outdoor elements where they belong. This means that the integrity of your roof is not something that you should take lightly.
Wear and Tear is Unavoidable
The main thing that you need to remember when it comes to your roof, is that wear and tear are something that you can't avoid. Your roofing system will become damaged over time no matter what roofing material you choose. Over the years, wind, rain and hail can cause damage to your roof and leave it vulnerable to leaks. This means that you need to choose roof contractor in Rockford, MN. Finding the right roofing contractor is not always easy, but we try to make the process much more convenient and manageable for you. You need a roofing service provider that will put you first and provide services that are designed to deliver real results and savings. This is what we provide to the entire region.
No Roofing Job We Can't Handle
We are one of the few roofing contractors in the region that can take on jobs of all sizes. No matter how big or small your roofing project may be, we have the skill and expertise to get the job done in the shortest amount of time possible. This means that we can offer repair services or complete new roof system installations. No matter what type of roof problem you are dealing with, you can turn to us for services that are specifically designed to be the simple solution. All of the roofing jobs that we take on are treated equally with the same amount of professionalism and priority. If you have an issue with your roof, you can have peace of mind knowing that we have the ability to resolve it. Getting your roof repaired or replaced in the shortest amount of time possible is always our goal.
Call Us For A Roof Contractor Rockford MN
Contact us today to request a free estimate or to ask us any questions you may have. You may call us at (763)-271-8700, or visit Perfect Exteriors for more information about roof contractor Rockford MN.