Professional Roof Company Rockford MN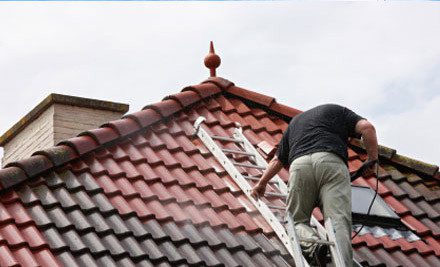 It is difficult for you to inspect or repair your roof on your own. When you are dealing with a major roofing problem, you need the services of a roof company in Rockford, MN that you can depend on. Since you do not have this type of experience, it is important that you only trust your roof to a professional that knows the most effective techniques and uses high quality roofing materials. If you to change your asphalt roof to a metal roof or need repairs to be made on your current roofing system, we are the roof company in Rockford, MN that you can hire. We have a reputation in the industry for providing high quality services. We are the professionals that you can have confidence in. It can be a stressful time when your roof needs to be repaired or replaced, but we are the company that makes things simpler for you.
Many Roofing Needs
Our main priority is to provide wide ranging services that cover everything you could possible be looking for. This includes re-roofing, maintenance, repairs, replacement, roof coatings and so much more. If it is a service related to your roof, we want to offer it at an affordable price and make it accessible to you. No matter what type of roofing project you may have in mind from big to small, we have the ability to complete it from the beginning until to the end. Our team of roofing professionals is familiar with all aspects of roofing services and there is no job that we can't take on. We always make it a priority to stay on schedule and to not allow delays to get in the way. If you need to have your roof repaired or replaced in a hurry, we are the roof company in Rockford, MN that you can call on.
Trusted Roof Company Rockford MN
We are trying to make things easier on the customer and offer free estimates that are designed to help you compare roofing services and prices with ease. Our estimates are completely accurate and there are no hidden fees or charges that are assessed at a later time. You can have confidence that we are giving you accurate information in regards to the repairs that are required and the rates that will be charged. We are a trusted roof company in Rockford, MN that takes our reputation really seriously.
Contact The Reliable Roof Company Rockford MN
For free inspection, contact us today at (763)-271-8700 or visit our website Perfectexteriorsmn.com to know more about roof company Rockford MN.