Quality Commercial Roofing Contractor in Minneapolis, Minnesota
When looking for top-notch Minneapolis commercial roofing contractors, look no further than Perfect Exteriors. Our experts offer a free commercial roof inspection, a free commercial roofing estimate, first-rate Minneapolis commercial roof replacement, and Minneapolis commercial roof installation.
Contact Us Today
Expert Commercial Roof Contractors in Minneapolis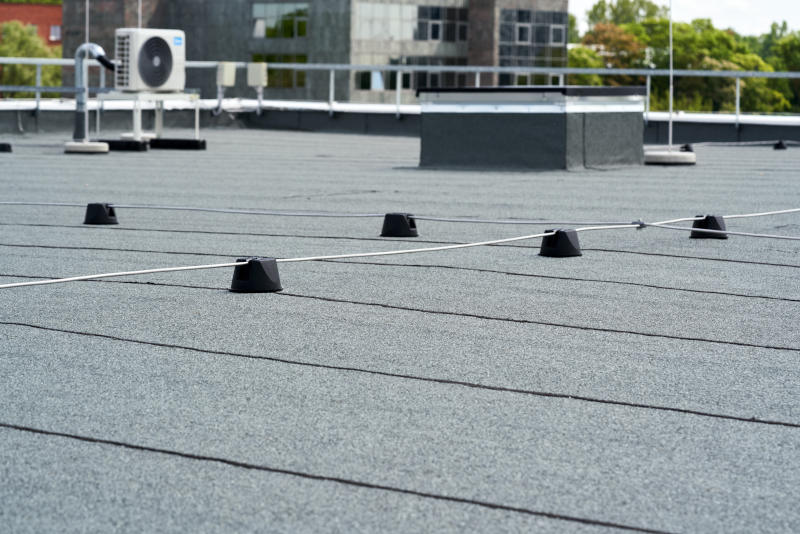 Our commercial roofing contractors have years of experience with all types of roofs and all types of materials. Our expert team has created countless roofs for new construction as well as roof replacement and we are well-known throughout the commercial building community. No matter how simple or complex your roofing needs are, count on Perfect Exteriors for your local commercial roofing services.
Metal Commercial Roof Installation and Repair in Minneapolis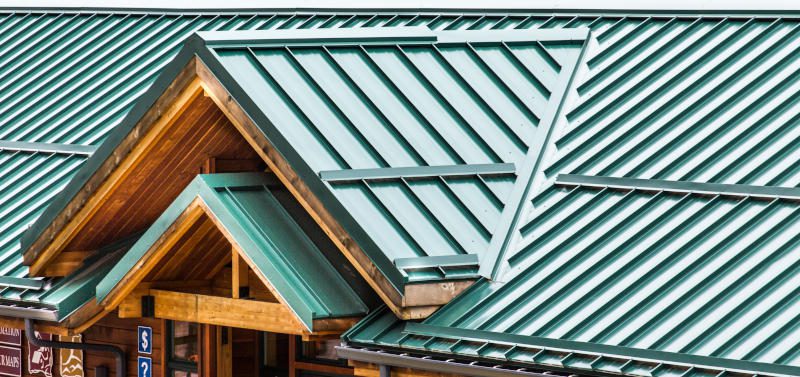 Metal roofing offers higher durability than other products. Here in Minneapolis, roofs take a beating with our strong winter storms and more extreme weather than ever. While it requires little maintenance, metal roofing continues to hold up for decades despite even the most powerful storms and extreme weather.
Commercial building owners are recognizing the many advantages metal roofing has to offer. Metal roofs are made to last up to four times longer than some other roofing materials. Metal is dependable and one of the best options in commercial roofing installation today.
Metal roofing is amazingly energy efficient. Metal reflects heat from the sun, reducing the need for cooling during the summer months, yet helps keep warmth in during Minnesota winters. Check out what your potential energy savings could be with a Minneapolis commercial roof installation.
Flat Commercial Roofing Service in Minneapolis
Many Minneapolis businesses have a flat roof, which is not a bad thing. There is a little more maintenance no matter what materials are used, most specifically commercial roofing services for cleaning debris that may land and stay on top of the flat roof.
When you choose Perfect Exteriors as your Minneapolis commercial roofing company, you are choosing a team of experts in the roofing field. Through our years of experience, we have done it all. We offer commercial roofing services for all types of flat roofs including:
Bitumen roofing systems
Single-ply roofing options in PVC, thermoplastic membrane, and EPDM rubber
Fluid-applied roofing
Call on us for your flat roof commercial roofing services. We are happy to provide a free commercial roof inspection.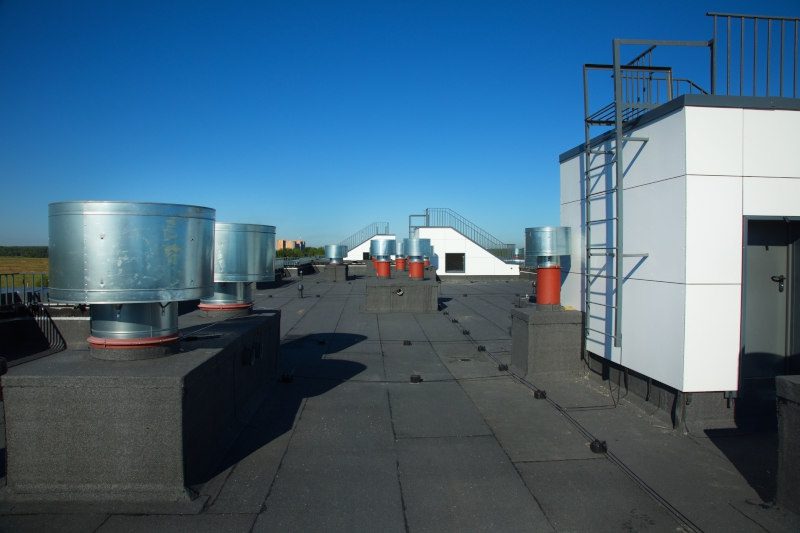 Minneapolis Commercial Roof Maintenance and Waterproofing
Any Minneapolis commercial roofing installation will need at least a little maintenance and waterproofing. This can be dependent, in part, on the slope of the roof and the materials used. Following installation or roof replacement, we as your Minneapolis commercial roofing company, recommend an annual inspection.
Our roofing installation or replacement comes with a warranty, however, an annual inspection allows for a checkup to catch and fix any potential problems before they enlarge. We will also analyze whether it is time for waterproofing. This protects your roof from the elements of rain, hail, and snow.
Commercial and Industrial Roof Replacement in Minneapolis
Getting a Minneapolis commercial roof replacement is a big investment and should be considered carefully. No matter the size of your facility and its roof, look to Perfect Exteriors, your local commercial roofing contractor, for help when you are ready. We offer free commercial roof inspections and free commercial roofing estimates with absolutely no obligation.
There is a reason our commercial and industrial clients turn to us time and again for all of their commercial roofing services. They want a local commercial roofing contractor they can count on, whether for a flat roof or a sloped one, with the experience to handle their project correctly from the start. We are the Minneapolis commercial roofing contractor you can count on, too!
Get a Free Inspection!
Trusted Local Commercial Roofing Company
As your Minneapolis commercial roofing contractor, we have unbeatable warranties. We offer a wide variety of premium roofing products, all backed by manufacturer warranties. We stand behind our Minneapolis commercial roof installation and our Minneapolis commercial roof replacement services. If something is not right, we will be right out to fix it. That's why our customers say we excel in workmanship and customer service.
Excellent Customer Service
Each Perfect Exteriors team member has gone through extensive training followed by on-the-job experience to provide you with exceptional service. Following a thorough free roofing inspection, we will offer our thoughts on the best options and solutions for your roofing needs.
We will provide you with a free roofing estimate should your building require a Minneapolis commercial roof replacement. And there is never any obligation. We welcome you to compare and are confident of the value and integrity we offer as the top Minneapolis commercial roofing company.
Excellent Workmanship
When looking to hire a Minneapolis commercial roofing contractor, you want a roofing team dedicated to every detail of your Minneapolis commercial roof installation or roof replacement. You can feel comfortable teaming with Perfect Exteriors as your local commercial roofing contractor.
We realize you will likely need to remain open while we perform our work. As such, you can count on us to clean up after ourselves daily with special attention paid to high traffic areas. The team at our Minneapolis commercial roofing company takes pride in everything we do.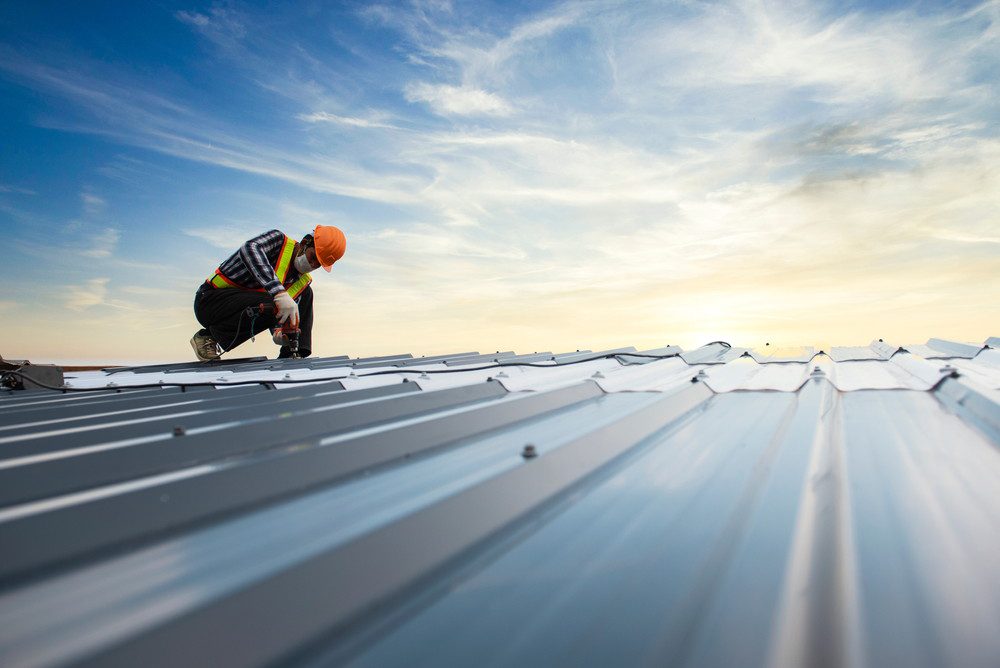 Free Minneapolis Commercial Roof Estimate and Inspection
The Perfect Exteriors team provides free commercial roof inspections and free commercial roofing estimates with no obligation to our valued customers. Over the years, we have garnered a lot of recognition and are not afraid to tout it. During the last decade, we have received awards from Reader's Choice, the Monticello Times, the Best of HomeAdvisor Award, the GAF President's Club Award, and the GAF Triple Excellence Award.
Want to learn more? Contact us for a free commercial roof inspection and let us explain why we should be your Minneapolis commercial roofing company.