Many homeowners choose metal roofs for their homes because of metal's incredible durability and life span. While it is true that metal can withstand anything the weather can throw at it, it is not invincible. Like all roofing systems, a metal roof also requires regular maintenance.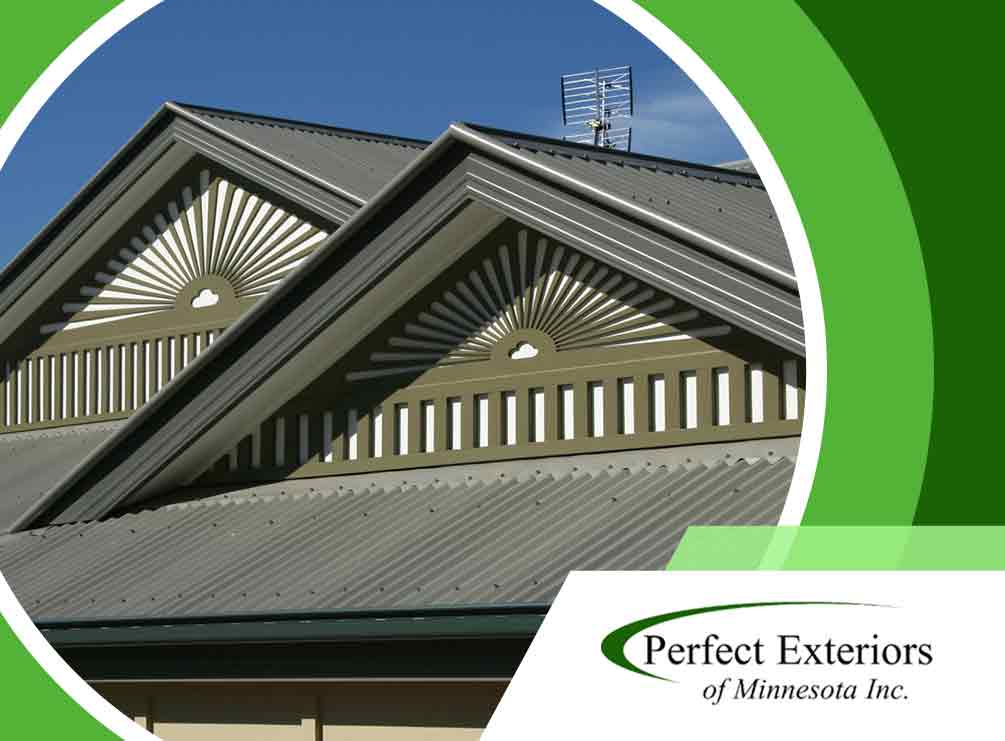 Perfect Exteriors of Minnesota, the roofing services expert, discusses metal roof maintenance below.
Keep the Paint in Good Condition
Metal roofs come in a wide range of styles and designs, some of which can even imitate the appearance of other roofing materials. However, the beauty of these designs depends on the condition of the paint. It's important to schedule regular roof inspections to see if your metal roof needs a paint touch-up. Note that your roofing contractor should use paint designed for a metal surface.
Clean Debris
A metal roofing system won't decay or deteriorate. However, debris build-up can still be a problem. The surface of a metal roof is sleeker than other roofing types so debris can easily fall off the roof. This can cause leaves, branches and other objects to get swept off the roof and into your gutter system. This can clog your gutters, which can lead to all sorts of problems. Prevent this from happening by having your roof and gutters cleaned and by trimming any trees near your roof.
Regularly Check the Screws
Your roofing contractor needs to check all the screws along the roof to see if they are asecure and tight. Loose screws can cause potential rust or corrosion because water can enter the gaps and build up around the vent stacks. Your metal roof endures all kinds of weather conditions, so you should ask your contractor to take some time every year to see if all the screws are in place.
We can help you determine if asphalt shingles, cedar shake or metal roofing is the best option for your home. We are a locally owned and operated company, and we are fully licensed and insured for your protection. Our commitment to genuine customer service and excellent workmanship has earned us several awards.
Call us at (763) 307-3001 to learn more about our services and products or to get a free estimate. We serve Minneapolis, MN, and other areas.