Asphalt Shingles Make the Grade for Your Roofing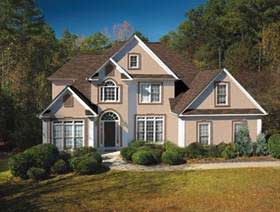 For new homeowners or those up for roof repair or refurbishment in Twin Cities, we offer the best roofing services in the industry and the widest range of shingle design that best expresses your personal style while keeping to your budget. Designer? Traditional? Luxe? We offer nothing less than top-grade GAF-factory certified material. All you have to do is choose, with a little help from your dependable Virtual Home Remodeler.
Our Products: Top-of-the-Line Shingles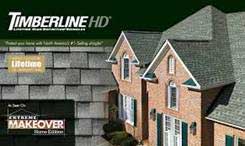 Our most popular GAF Timberline HD Shingles combine great aesthetics, or the pleasing 3-D look of authentic wood shake, safety, and lifetime limited warranty for the first 10 years. The high performance technology guarantees durability, Class A fire rating, and high wind resistance of up to 130 mph. to the winds.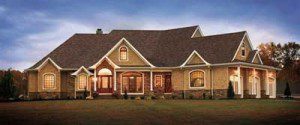 GAF Glenwood Lifetime Designer Shingles, on the other hand, stand out among discriminating homeowners for their unbeatable triple-layer feature that produces the most natural look of hand-cut wood-shake but cost much less than the real thing. Made from heavy-duty asphalt and covered by a lifetime limited warranty, they boast the highest fire rating available and a wide range of enhanced color options. GAF Royal Sovereign 3 Tab Shingles are arguably the most beautiful and long-lasting strip shingles around. They are meticulously crafted to maintain their vibrant color, stay put against the harshest elements, and last you up to 25 years—features that translate to huge savings in your home maintenance needs.
Our Work: Comprehensive Service
As a GAF-certified Master Elite Roofing Contractor with over 35 years in the roofing business, we offer complete project management, including free inspections and free estimates, well-thought-out installation procedures, and unbeatable warranties.
Call Perfect Exteriors of Minnesota now!
For inquiries or bookings, call us at 763-271-8700 or send an SMS at 763-307-3001. Business hours are from Monday to Friday, from 9AM to 5PM. Saturday jobs are by appointment. You may also use our contact form to request a free, no-obligation inspection and estimate