Metal roofs lend homes a clean and sleek appearance. This is why they're a favorite among modern architectural styles that are big on simplicity. However, this doesn't mean you can't consider this type of roofing system if you live in a home that came from a bygone era. As a matter of fact, traditionalists almost exclusively use metal as a roofing material for log homes.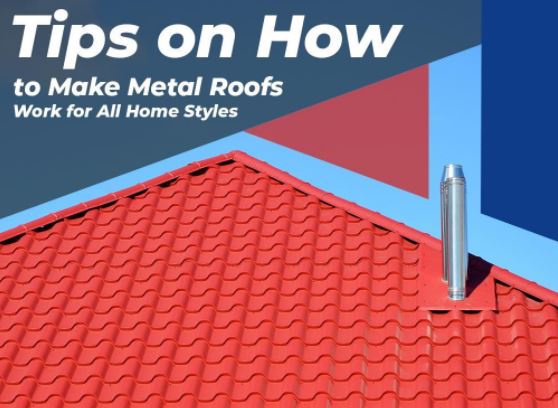 To tap the exceptional energy performance and incredible strength and durability of metal roofing for your traditional home, Perfect Exteriors of Minnesota shares these tips:
Make It Look Like Slate or Wood
Metal roofs are aesthetically versatile. Many brands now manufacture products that emulate genuine slate and wood shakes. The best example is EDCO's line of steel roofing solutions. The selection features ultra-dimensional metal products that are virtually indistinguishable from classic materials. Available in different textures, EDCO shake- and slate-like metal roofing options can accentuate your home's old-world charm.
Choose the Right Color
Any architecturally savvy provider of roofing services knows that every period favors a certain set of exterior colors. If your neighborhood is rather conservative, find the iconic palette of your home's style. If your roof is the right color, and you observe certain design rules, you can achieve historic accuracy and impressive curb appeal.
Hire a Specialist Roofer
Metal can be an excellent pick to preserve the historic significance of old properties. Its ability to withstand the elements, including snow and ice, and its capacity to resist fire make it a safe choice to protect your home's structural integrity against nature. To use a metal roof to best effect, choose a contractor that understands the product. Only a credentialed roofer can bring your home up to code with metal roofing.
Aside from asphalt shingles and cedar shakes, Perfect Exteriors of Minnesota also specializes in metal roofing systems. We have long-standing partnerships with leading brands, including Fabral® and EDCO. Call us at (763) 271-8700 to learn more about our metal roofing options and to talk about your needs. We'll be happy to schedule your consultation and FREE Estimate in Minneapolis, MN, at your convenience.