As one of the most visible areas of your home, you should carefully consider its material, style, and color. Since different materials have different shades and tones, Perfect Exteriors of Minnesota shares some tips on choosing the right color for your roof.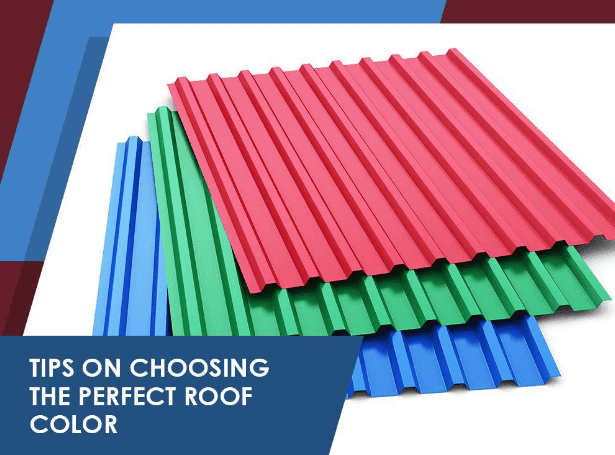 Take Note of Your Exterior Palette
If you're planning to invest in a new roof, it's important to choose a color that would blend with your existing exterior. If you are unsure of what color to choose, you can consult Perfect Exteriors of Minnesota. For example, metal roofing is available in a range of bold colors for a more modern look, while cedar shake offers an Old-World and traditional appeal with its earthy tones.
Choose Complementary Colors
Choosing a color that matches or is highly similar to your home's exterior creates a monotone color scheme. To avoid this type of palette, choose complementing colors for a harmonious look. Alternatively, you can select contrasting colors to provide an interesting and unique color scheme.
Select a Simple Color
You don't always have to choose bold colors for your home to make it stand out. If your exterior already features multiple paint colors or a multicolor brick, it's best to choose a simple color for your roof. Too many different patterns and colors can overwhelm the eye. Asphalt shingles have a unique texture and design to them that goes well with different home styles. If the rest of your exterior has a monotone vibe, you can choose to highlight this feature by choosing a vivid color for your roof. This would give a huge boost to your home's curb appeal.
View Colors in Different Lights
A new roof lasts for a long time, meaning you will be stuck with the color you choose for years. This is why it's important to check how the shade looks during different times of the day. Try looking at a roofing material sample that is in your chosen shade at varying times of the day. This will help you select a color that you are truly satisfied with. Additionally, you can ensure that your home's exterior palette works well together in all kinds of lighting.
To ensure a beautiful and long-lasting roof, turn to your premier roofing contractor, Perfect Exteriors of Minnesota. Our range of roofing services can help boost your home's curb appeal and keep your roof in top shape. With our years of experience, we can handle any roofing issue we're faced with. We serve communities in Minneapolis, MN, and the surrounding areas. Call us today at (763) 271-8700 to schedule a free estimate.