Are you trying to decide which type of roofing to use as a replacement for your old one? You have a handful of choices, but you might want to consider either asphalt shingles or metal roofing. Here are the benefits of each type: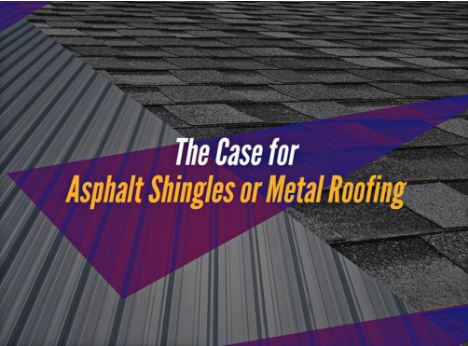 Asphalt Products
Asphalt is a known and trusted material that a lot of builders and companies use. Perfect Exteriors of Minnesota, Inc., is proud to offer this roofing option. Their heavy-duty products come with a lifetime limited warranty. These also have the highest fire rating available and area available in multiple color options.
This material is also affordable, which makes it an ideal option for budget-conscious homeowners. Asphalt is easy to install and handle compared to others. Typically, the job can be completed within a day. It is also easy to fix in the event it sustains damage during inclement weather. You also have a number of style options to suit your home's exterior design and roofing system.
Metal Roof
Another option to consider is metal roofing. The latter is light, which makes it easy to move, install and repair. This material lasts a long time and provides top-notch weather resistance. The extended useful life reduces your overall, long-term costs. This option is also energy efficient because it can reflect the heat of the sun, which reduces the need to cool it during summer. There are now different styles and colors to choose from, allowing you to pick a system that matches the overall design of your house.
When it comes to roofing services or products, the company to turn to is Perfect Exteriors of Minnesota, Inc. We have the experienced team and the top-quality products you may need for any home improvement project.
For more details about the roofing services and products we offer, you can reach us at (763) 271-8700. Visit our website, and fill out the form to get a quote. We provide assistance to homeowners in the Minneapolis, MN, neighborhoods and nearby areas.