Although made to last for a long time, your roof will eventually succumb to wear and tear, reaching a point where repair will no longer be a viable option. If you want a new, cost-effective roof, you should hire roofing services providers who offer low-maintenance options that can last for a very long time. Let's take a look at three of the more popular materials that fit the description.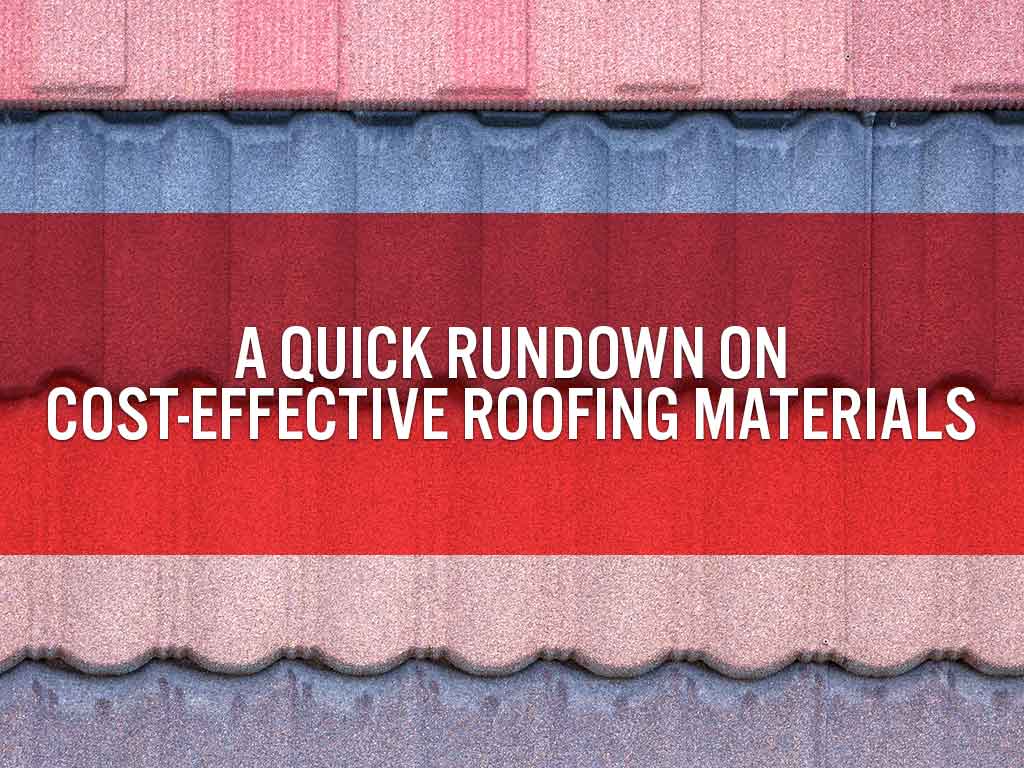 Tile Roofing
Tile roofs have been popular for hundreds of years, which speaks volumes about their cost-efficiency. Ceramic tiles are completely immune to moisture damage and heavy enough to resist strong winds with very little problem. Combine tile roofing's low-maintenance requirements with its timeless look, and you have one of the most long-lasting roofing materials on the market. While these can be expensive up-front, they last an extremely long time and don't require a lot of maintenance, reducing costs over time.
Metal Roofing
Metal roofing is the go-to roofing option for people living in tropical areas because of its incredible ability to shed off heat. Since metal roofs are lightweight, it's easy to cut down costs on building the roof's supports without sacrificing structural integrity. Older metal roofs were particularly vulnerable to rust, but advances in rust-resistant metals made it possible to have low-maintenance metal roofing systems.
Asphalt Roofing
Asphalt roofing is the most popular roofing option today. In fact, 8 out of 10 homes in the US have asphalt shingle roofs. Aside from being one of the most affordable roofing materials available, asphalt shingles are also immune to rust and moisture damage. Furthermore, individual shingles can easily be replaced should they start getting worn out or if a strong wind knocks them off the roof.
Do you want the classic charm of the timeless tile roof, the versatility of a steel roof or the tried-and-tested asphalt shingles? We can provide all three options for you, installed by the some of the best in the business. Perfect Exteriors of Minnesota is the leading provider of roofing products in Minneapolis, MN. Just call us at (763) 307-3001, or fill out our contact form to request a free estimate.