When deciding on which roofer to hire for your home, it's important to consider both the quality of their materials and their workmanship. As a certified GAF Master Elite™ contractor, Perfect Exteriors of Minnesota can provide you with the best roofing services and the brand's selection of top-notch roofing shingles. Here are the features and benefits of their three shingle lines: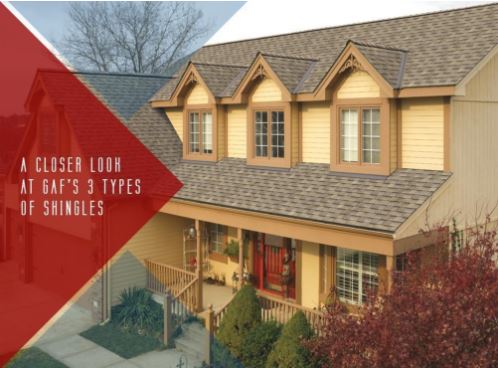 Timberline®  Specialty Shingles
If your goal is to improve your roofing system's energy efficiency and impact resistance, this shingle line is a smart choice. GAF's Timberline series is available in a unique Specialty line that offers two custom shingle types. Their Cool Series® Shingles provide the best solar heat reflectivity. This means they can lower your attic's temperature, resulting in a significant reduction on your energy expenses. Meanwhile, their Armorshield™ II Shingles offer high levels of beauty and protection that only Class 4 impact-resistant shingles can provide. These shingles can endure the harshest weather conditions and the everyday damage that roofs are exposed to and still maintain their appearance.
Lifetime Designer Shingles
Unmatched beauty is for what this shingle line is known. It's an excellent choice for homeowners who want to buy quality and improve the appearance of their homes. They come in a wide range of unique designs that complement the brand's custom color palettes well. Additionally, their layered asphalt shingles create a depth and texture that gives your home an air of sophistication.
Three-Tab Shingles
Lastly, the brand's most economical options offer quality protection at an affordable price. They feature GAF's StainGuard® Protection that gives it excellent resistance against blue-green algae, helping to preserve your home's beauty. They have also passed the roofing industry's two toughest wind tests that are equivalent to Category 3 or 4 hurricanes, so you won't have to worry about them flying off in case of a storm.
These three shingles are backed by GAF's strongest coverage, their Golden Pledge® warranty, for your peace of mind. When in need of quality roofs, turn to Perfect Exteriors of Minnesota. Aside from shingles, we also offer cedar shake and metal roofing systems. Call us today at (763) 271-8700 to learn more about our different roofs. You can also request a free estimate. We serve Minneapolis and nearby MN areas.