Choosing a Commercial Roofing Contractor Savage MN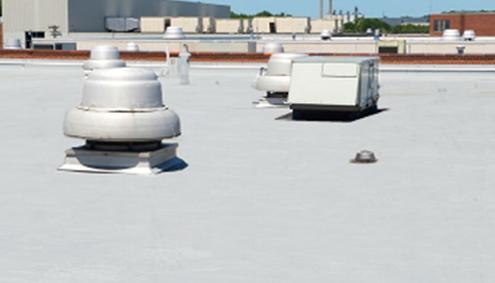 If you own an commercial property, you most likely understand the importance of maintaining your roof. Over time your roof can become damaged by the outdoor elements. Wind and rain can wreak havoc on your roofing system over the years. This means that you need to choose a commercial roofing contractor in Savage, MN that you can rely on to get the job done. Your commercial property has value that you need to protect. This is done most effectively by investing in your roofing system.
Reliable Commercial Roofing Contractor Savage MN
We are a commercial roofing contractor in Savage, MN that is known for being the most reliable option. We are the roofing contractor that you can come to with projects of any size. This means that it doesn't matter how big or small your roofing job may be, we've got you covered completely. We have the ability to work efficiently and meet fast deadlines. This means that if you are looking to get your roofing project completed in the shortest mount of time possible, we are the commercial roofing contractor in Savage MN that you can rely on. It is never a good idea to trust your roof to just anyone, you require the services of skilled, qualified and trained professionals.
Affordable Roofing Services Savage MN
Not only are our roofing services designed to be of high quality and meet all of your needs, but they are also affordable. We offer prices that are known for being competitive. This is why we are a leader in the industry. Affordability is something that you can expect from us and we offer free quotes that you can depend on. This means that we will evaluate in full the amount of work that your roof requires and give you a quote for all repair or installation services that are required. This means that you will know how much repairs cost without any unexpected fees. When we give you a quote, you can rest assured that the price will not change without your knowledge.
Act Fast
If you have a commercial roof that requires any type of repairs at all, you need to have them inspected by a trained contractor right away. If you let roofing issues go without any attention, they will only worsen with time. This means that acting fast will allow for you to save money in the long run and protect the rest of your property.
Call The Professional Commercial Roofing Contractor Savage MN
For free inspection, call (763)-271-8700 or visit Perfect Exteriors for more information about commercial roofing contractor Savage MN.