Professional Commercial Roofing Contractor Plymouth MN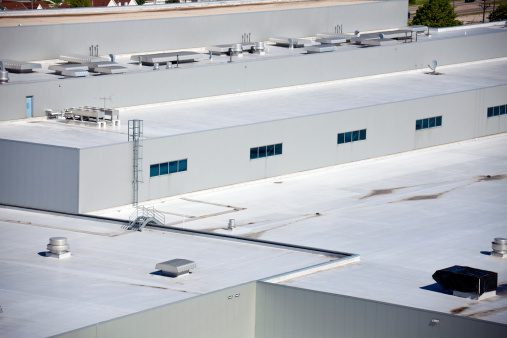 Are you starting to notice signs of wear and tear on your commercial roof? Are your shingles beginning to weather or are you starting to develop small leaks in your roof? These are telltale signs that you need professional commercial roofing services that you can rely on. Your roof is an integral part of your property and not something that you should take lightly. This means that you need to look for a commercial roofing contractor in Plymouth, MN offering high quality roofing services designed to be the perfect solution to your needs. We are an industry leader and have experience that you can have confidence in. No matter how large or small your commercial roofing issue may be, you can turn to us for services that are superior.
Commercial Roofing Services in Plymouth MN
We offer commercial roofing services to the Minnesota region and focus on Plymouth. This means that no matter where you commercial property may be located around this region, we are the commercial roofing contractor in Plymouth, MN that you can choose. We proudly serve this entire area and are known for being one of the best roof service providers in the industry. You should not leave your commercial roof in the hands of just anyone. You need a professional that you can count on to get the job done right the first time. When you choose us, you get access to a professional roofing contractor that offers excellent job satisfaction, honesty, integrity and complete commercial roofing knowledge.
What Type of Commercial Roof Do You Have?
One of the best parts about the commercial roofing services that we provide is that they are designed to be flexible. We have experience with all roofing types. No matter what type of roofing system you currently have or are looking to have installed, we've got you covered. This includes everything from asphalt shingles to metal roofs. We offer high quality roofing materials of all types and know the best techniques for repair and replacement. This means that you can have confidence in choosing us no matter what type of existing roof you have.
Efficient
We understand that when you need your commercial roof repaired or replaced that you do not have a lot of time to waste. Our services are designed to be responsive and we will work efficiently to get your roofing project completed in the shortest amount of time possible for your convenience.
Call Us For A Commercial Roofing Contractor Plymouth MN
Contact us today to request a free estimate or to ask us any questions you may have. You may call us at (763)-271-8700, or visit Perfect Exteriors for more information about commercial roofing contractor Plymouth MN.