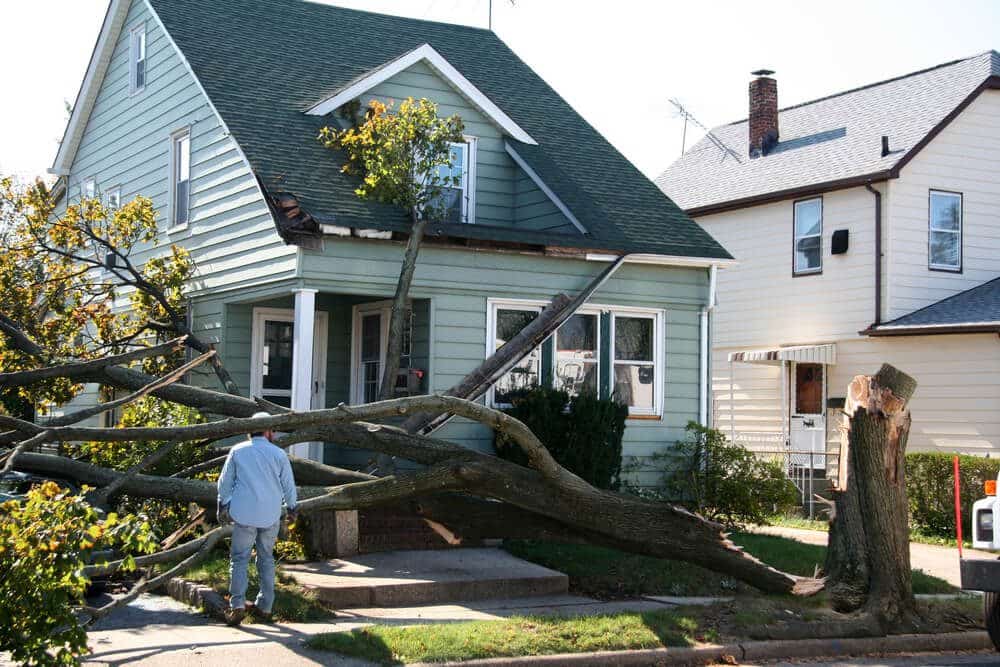 It's a question that has plagued homeowners for years: does insurance cover roof damage from a storm? The answer, as with most things related to insurance, is complicated.
Many factors can determine whether or not your policy will cover a roof damage insurance claim, and each situation is unique. Here, we'll explore the various factors that affect coverage and give you some tips on how to go about claiming roof damage on insurance, especially hail damage roof insurance claims or wind damage to roof insurance claims.
What Kind of Storm Damage Does Homeowners Insurance Typically Cover?
The first thing to understand is that not all storm damage is created equal. There are different types of storms, and each type can cause different types of damage. Some types of damage may be covered by your homeowner's insurance policy, while others may not.
The most common type of storm damage covered by a roof damage insurance claim is wind damage. Wind damage includes damage caused by high winds, thunderstorms, hurricanes, and tornadoes. If you have wind damage to your roof, a roof damage insurance claim will likely cover it.
A roof damage insurance claim can often cover hail damage to your roof as well. Hail, especially the large amounts of hail seen throughout Minnesota, can cause severe damage to a roof. Most insurance providers understand that failure to fix it can lead to further issues like leaks, rotted wood, and mold and will be willing to work with you to fix the issue.
Homeowner's insurance also typically covers rain and ice damage as well as lightning strikes and fallen trees. While rain isn't usually enough to cause much damage on its own, when paired with ice, wind, or hail, it can cause serious problems. The more rain and ice, the more stress it adds to a roof, which can lead to damaged shingles and roof leaks.
Lightning strikes to a roof are rare, and most homeowners' insurance policies will cover any damage they do. Fallen trees are another common cause of roof damage, especially in areas where severe weather is more common. Insurance sees these as acts of God, and your insurance policy will usually cover any damage these events cause to your roof.
When You Can't Claim Roof Damage on Insurance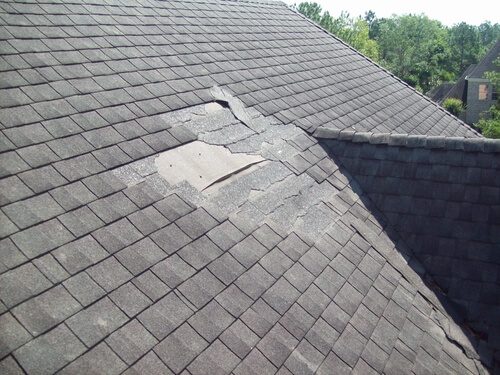 There are some instances where you won't be able to claim roof damage on your insurance. The most common reason for this is neglect or poor maintenance. If your roof is in bad shape before a storm hits, any damage that the storm does will likely be considered pre-existing and your policy may not cover them. Even if you're hoping for coverage on something that insurance will usually cover, like a hail damage roof insurance claim or wind damage to roof insurance claim, prior neglect of the roof may cancel that out.
Always keep up with regular roof maintenance and fix any problems as soon as possible to avoid missing out on coverage when claiming roof damage on insurance.
Another reason you may not be able to claim roof damage on insurance is if flooding or earthquakes caused the damage. Homeowners' insurance doesn't cover these types of damages, and you'll need to take out separate policies if you wish to claim roof damage on insurance due to flooding or earthquakes.
Read through your insurance policy carefully to understand what they will and will not cover before claiming roof damage on insurance.
Roof Damage Insurance Claim Criteria
Now that you know what types of roof damage an insurance claim will cover, be sure you understand the criteria you must meet when claiming roof damage on insurance.
First, it's critical to understand that most home insurance policies have a deductible. Your deductible is the amount of money you, the homeowner, are responsible for paying before the insurance company begins covering the cost of repairs.
For example, let's say your deductible is $500, and the total cost of repairs is $5,000. You would be responsible for paying the first $500, and then the insurance company would cover the remaining $4,500.
Your deductible amount will depend on your insurance policy, so check with your provider to see how much you would be responsible for in the event of damage. To file a roof damage insurance claim, you will need to prove that a covered event caused the damage. If your proof holds up, you can file your roof damage insurance claim.
How to Go About Claiming Roof Damage on Insurance
If you need to file a hail damage roof insurance claim or wind damage to roof insurance claim, the first step is to contact your insurance company and let them know what happened.
They will likely ask you for some basic information about the incident and documentation or proof you have. Take pictures or videos of the damage and gather other documentation that can help prove a covered event caused the damage. You may have to email them the documentation or gather it to hand off if they send a representative in person.
Once they have this information, they will send out an adjuster to assess the damage and give you an estimate of the repairs you will need to make. The adjuster will get on your roof (as long as it's safe) and take a close-up look at the damage to see for themselves if your report is accurate.
If everything goes smoothly, your insurance company will approve your roof damage insurance claim and issue a check for the amount of your claim minus any applicable deductibles. You can then use this money to pay for the repairs to your roof.
It can take some time to receive your check for your insurance claim, so be patient. In the meantime, you may need to make temporary repairs to your roof to prevent further damage. You can pay yourself back for the immediate repairs once your insurance check comes in.
Wrapping Up: When to Make a Roof Damage Insurance Claim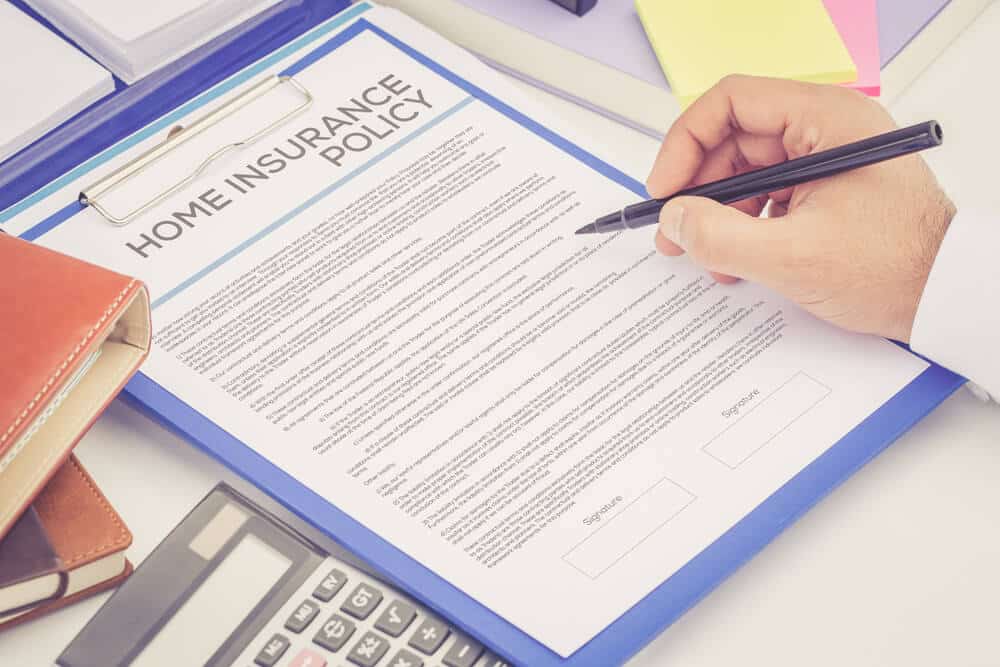 Storm damage is one of the most common reasons for homeowners to file a roof damage insurance claim. In most cases, homeowners insurance policies will cover most of the damage storms cause, which is usually hail damage or wind damage.
Always check with your insurance company to see what is and isn't covered in your policy before you go claiming roof damage on insurance. If you're ever confused about what you need to do to receive your insurance payout, we're always happy to help! To get in touch with our team, contact Perfect Exteriors today.