Brand is big in the siding world; as home exterior contractors, we'd know. That's why we're proud to offer the pinnacles of performance in all of our siding types—engineered wood, vinyl, metal, you name it and you can trust that Perfect Exteriors has the materials it takes to set your home apart.
Indeed, one brand that we are proud to partner with is LP, and we're big fans in particular of LP Smartside. Below, we'll describe this revolutionary siding product and detail the product's plus points. Let's go!
What Is LP Smartside?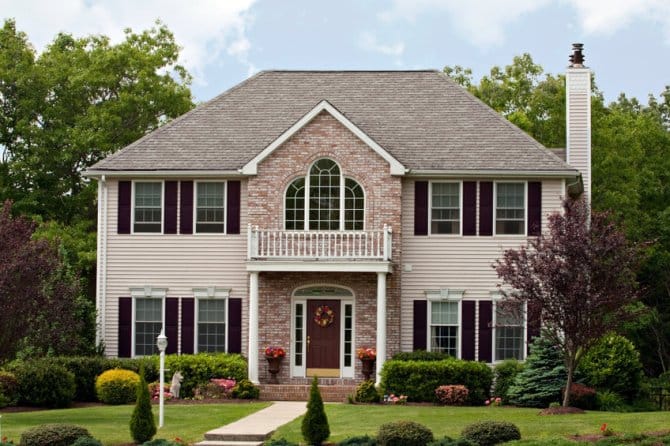 Material-wise, LP Smartside is made out of engineered wood—meaning, wood fibers and other materials. Every siding company has its own "recipe," so to speak; no one brand of engineered wood siding is like another, so it pays to look into their exact compositions.
We love LP Smartside because it's made out of
Zinc Borate, which discourages fungi and termites from setting up shop
Resins, to help your siding stay strong against Minnesota's chaotic freeze-thaw cycles
Waxes, to defend against humidity
Overlay to protect your siding further against moisture
Wood, of course, is the final ingredient. LP Smartside is amazing because it truly covers all of its defensive bases, resulting in a product that makes your home as well-defended as a castle.
Benefits of LP Smartside
As LP Smartside Certified Installers, we know that this product is tough in nearly every way. Like we described above, the brand has taken steps to make its siding tough against nearly anything it faces, meaning that you can trust it to keep your home standing strong.
The product is also available in a variety of colors and finishes. From wood-look to vertical, tawny shades to cheerful yellow hues, there's an LP Smartside model for everyone. You can even mix and match orientations for a unique look!
We also love how it can stand up to Minnesota's wild weather. Because it's made for strength in multiple avenues, LP Smartside can handle whatever our particularly moody state climate throws at it, giving homeowners worry-free protection.
Finally, we adore the brand's commitment to providing its customers with great warranties. Just like us at Perfect Exteriors, LP is a siding company that stands behind its workmanship, and always will make things right if something ever goes wrong.
Contact Perfect Exteriors for Top-Notch Engineered Wood Siding Contractors
Our team of exterior contractors is standing by, ready to get started on that renovation you've always dreamed of. Give our Monticello office a call today at 763-271-8700.