Finding reliable contractors is one of the most important steps in a roofing project. The right ones will give you quality materials and impeccable service that are worth the investment. For residential roofing in Elk River, Minnesota, you can leave it to GAF® Master Elite™ roofers like Perfect Exteriors of Minnesota.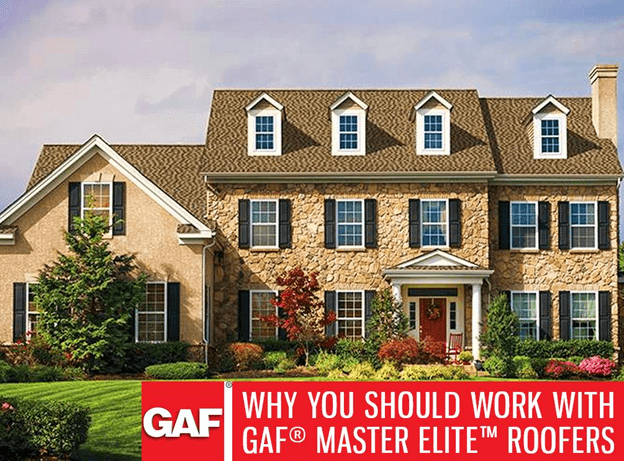 Quality Shingles and Installation Practices
We are proud to belong to the top 3% of contractors who meet the strict standards of Master Elite certification. This label means that we undergo professional training on the best installation practices. This ensures a quality and properly installed roof on your home.
You can trust a Master Elite roofer because we have a proven reputation in the community. We are someone you can depend on for long-lasting materials that protect and beautify. You can also count on us for energy-saving materials from GAF. Their Timberline® Cool Series has reflective granules that reduce attic heat buildup. This leads to a comfortable indoor environment that doesn't need too much air conditioning or heating.
Trusted Labels and Strong Warranties
As one of the top GAF roofers in Elk River, MN, we can offer reliable components that bear the Good Housekeeping Seal. These components work together to prevent leaks, drafts, and interior damage to your home.
Our roofs also give you contentment because we offer strong warranties to back it. GAF offers three levels of warranties:
Shingle and Accessory – This covers material defect for 10 years.
System Plus Limited – This offers a 50-year coverage on shingles and two-year coverage on workmanship.
Golden Pledge Limited – GAF's strongest warranty coverage, Golden Pledge covers 50 years on material defect and 25 years on workmanship.
For quality roofing on your home, trust a Master Elite contractor. You can depend on us to make your home more comfortable, beautiful, and protected. Aside from asphalt shingles, we can also install cedar shake or metal roofing in Elk River, Minnesota.
If you want to learn more about our certification, you can call us at (763) 271-8700. You can also schedule an appointment through our contact form.