Having shingles blown off roof areas remains an annoyance. Shingles exist to protect your roof, though they can come off as they weaken with time, especially as a storm goes through. After a storm occurs, you may look outside and discover the storm removed some shingles.
Instead of panicking and not knowing what to do, you must think about the situation and consider your options to replace blown off shingles. Doing so will help you identify the right approach and cover your needs to get your roof back in order.
Check for Signs of Danger
As you review storm damage, you must understand how it can impact your home. You may see the wind damage shingles face, but you should remain vigilant to see if the shingles blow off during a storm, which can lead to an emergency.
First, you should look at your roof and see if you have any holes. You should also check the inside to ensure you don't have any leaks, drafts, or signs of severe damage. If you have reason to believe you can't safely stay in your home, you should leave until you can get it checked.
While shingles blown off roof areas might not be a significant issue, they could point toward larger problems, so check your roof without going on it.
Document Your Shingles Blown Off the Roof
You must document everything that occurred before you replace blown off shingles. Documentation matters since you'll show the shingles blown off roof sections, allowing you to receive compensation or help with the situation.
Documentation should involve taking pictures along with videos of the problem. After you take photos of the empty spots on your roof and the shingles in your yard, start taking a video.
As you take the video, say your name, the date, and the location. Doing so will document when the shingles blew off during storm events. That way, they can't make an argument about it happening past a point, especially as you provide as much information as possible.
Contact Your Home Insurance Company
You must contact your insurance company immediately since shingles blown off roof areas can lead to further damage. Spend some time explaining the situation, when it happened, and providing all the details about how the shingles blew off during storm season.
Wind damaged shingles happen reasonably often, so you can form a case about your situation, share it with the insurance company, and send the documentation their way. If they put up a fight, do what you can to stand your ground and have them help you with the payments.
You should also discuss your options and how to handle the situation, so you'll overcome the issues efficiently and with minimal problems.
Remove the Shingles Blown Off Your Roof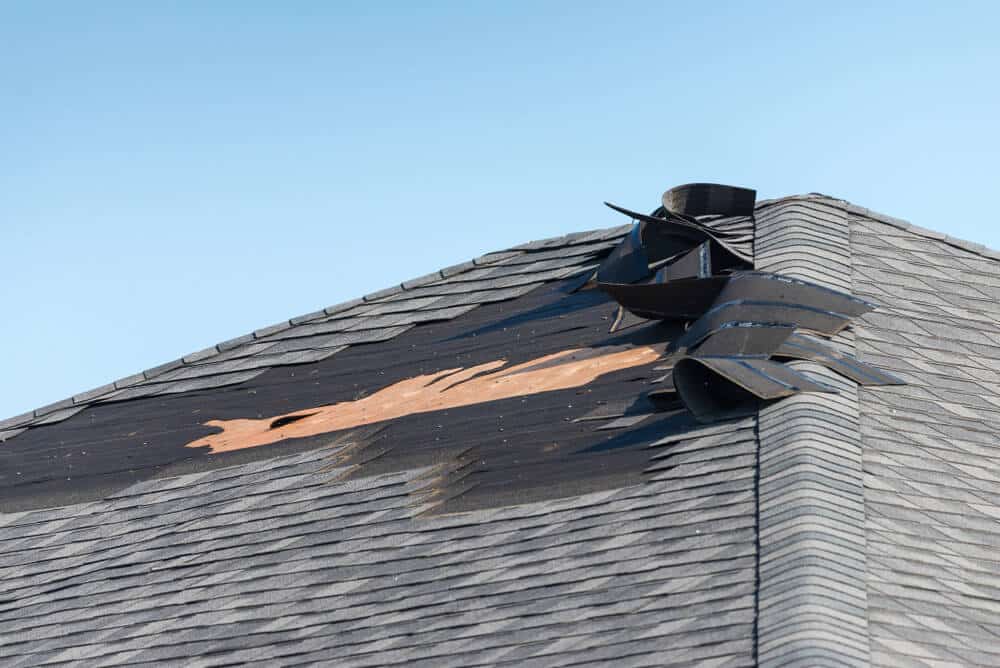 You'll want to remove them from your yard once you keep track of your wind damaged shingles. Even though then it seems unnecessary, leaving them can harm your yard by preventing your grass from getting light and water, so remove them after you have shingles blown off roof areas.
Not only will it help you keep your yard clean, but you'll avoid littering and even face a fine depending on the location. You then have a rough estimate of how many shingles you need to replace based on the number you found.
You should keep the shingles for the time being in case your insurance company or the business you work with needs to see them. Wait until they replace the shingles to throw away the previous ones in case you need them.
Reach Out to Businesses
If you notice wind damaged shingles in your yard, you should talk with a trustworthy repair company about your situation. Look into your options, see what they offer, and contact the company to see what they'll provide concerning your shingles blown off roof sections.
As you talk with them and explain the situation, talk about how the shingles blew off during storm situations, so they understand the damage and how to address it. You should also discuss how much damage you faced to demonstrate the severity of the problem.
They may want to look at your home to check the roof. However, research before letting them since some may try to scam you. If you want to remain safe, stick with trustworthy repair companies.
Ask for Quotes
You don't want any surprise expenses when contractors replace blown off shingles, so feel free to contact a reliable contractor and ask for a quote. Shingles blown off roof areas vary in price based on the number removed and the shingle types, so you'll want them to give you an estimate.
Once they take a look at your roof, you can talk with them about the options. For example, you may plan to get new shingles, though the company may suggest you replace the entire roof based on the situation.
Do your best to get a quote from them so you know what to pay. You should then talk with your insurance company to see if you should go through with the roof repair and take care of the situation.
Review Preventative Measures
Even though you can replace your shingles, you may want to know about preventative measures in case you find shingles blown off roof segments. They may suggest you try a different material or take further precautions based on your situation.
How you handle storms varies based on your area. Instead of expecting it to work out, ensure you talk with the company about the storms and review their options. You can determine which idea works best for your situation if they give you multiple options.
If you can't figure out what preventative measures to take, research online and talk with the locals to see what they suggest.
Look Into Your Shingle Needs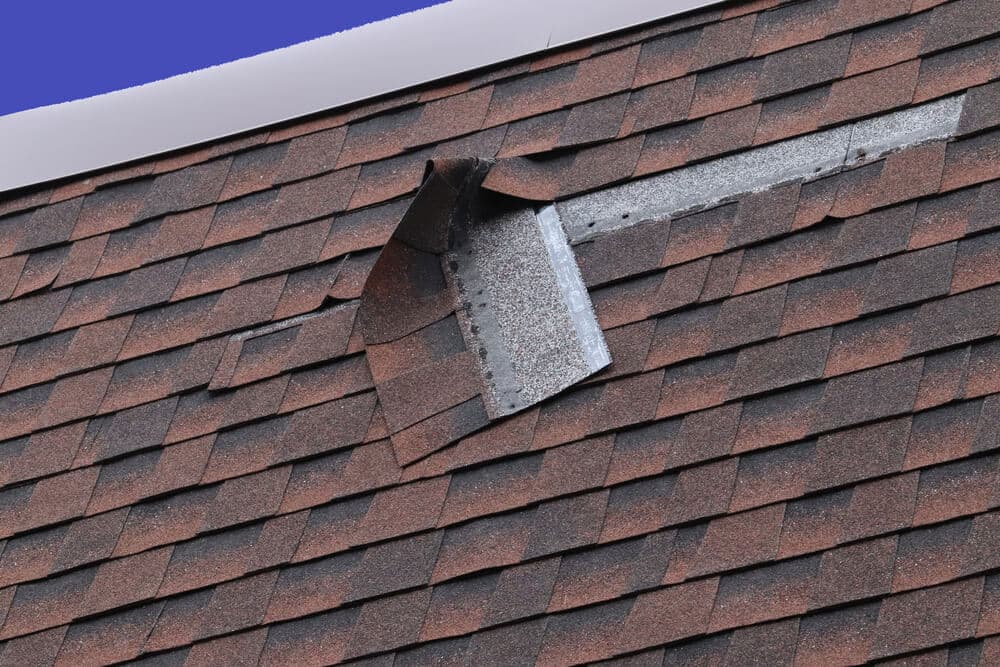 Your roof requires attention, especially if a storm recently went through the area. Instead of guessing, you should inform yourself about the situation and do what you can to cover your needs and replace blown off shingles based on the situation.
Doing so requires you to look into the shingles blown off roof areas, so you'll overcome issues and protect your property. If you want help replacing your asphalt shingles, you can contact Perfect Exteriors today to receive support with your roofing needs.