The roofing installation process is very important. A mistake in one of the steps may cause problems and cost you more money. Perfect Exteriors of Minnesota, Inc., expert roofers, cites the following reasons for proper installation.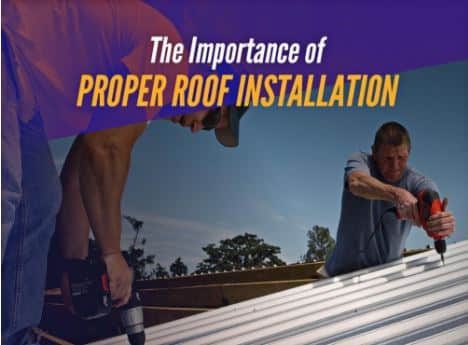 Prevent Leaks
A poorly installed roof may cause leaks because of worker negligence or the low-quality material used by a contractor. A leak may result in mold and mildew accumulation in the attic or the topmost floor of a house. The leaks and moisture build up may damage other parts of the house as well. The water may seep into the walls and insulation, resulting in inefficient home performance.
Maintain the Right Temperature
Metal roofing plays an important role in keeping temperatures in your home at the level you want. Improper installation may leave gaps and cause air leaks between the infrastructure of your house and the roof. This and other problems may cause temperature fluctuations. It may get too hot in the summer or too cold in the winter.
Perfect Exteriors of Minnesota, Inc., provides top-quality metal roofs, including reliable brands like Fabral® and Edco®. Their products are beautiful, energy efficient and durable. Their team also has the experience and licenses to expertly install these.
Keep Energy Costs Low
An improperly installed roof may make your home inefficient, which increases your energy costs. Proper installation prevents any damage, air leaks or moisture accumulation. The team of Perfect Exteriors of Minnesota, Inc., has the certifications, experience and know-how to install different types of systems, whether it is asphalt or metal.
We are the company you can count on when it comes to installing residential roofing. For more details about the products we offer, call us at (763) 271-8700. For a free estimate, visit our homepage, and fill out our contact form. We provide services to homeowners in the Elk River, MN, neighborhoods and surrounding areas in Minnesota.