Thanks to sheer aesthetics and functionality, metal roofing is a popular choice among homeowners and experienced roofers alike. But did you know that aside from its appeal, it also has major environmental benefits?
Here are four reasons metal is the green roofing material: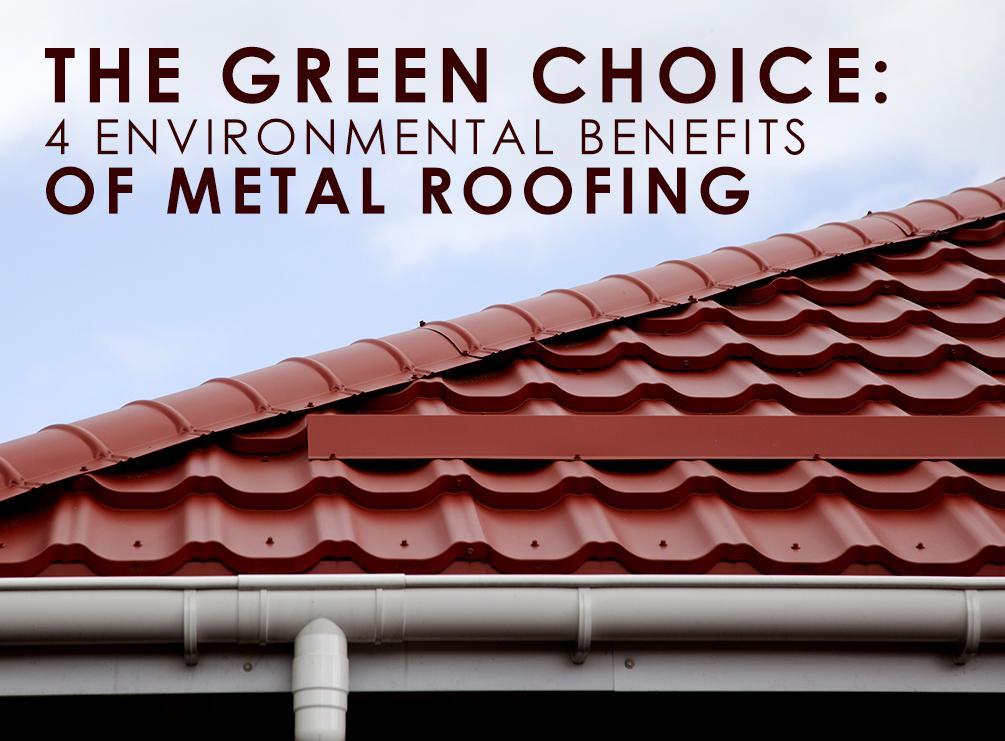 1. Superior Energy Efficiency
Even an unpainted metal roof can boast a high solar reflectance level. In fact, it can even exceed the minimum ENERGY STAR® requirement of 60%. With its high solar reflectivity and emissivity levels, metal roofing is the superior roofing choice for energy efficiency-conscious homeowners.
2. High Recyclability
Metal roofing is the green roofing alternative for the environmentally conscious homeowner. This is because metal roofs are made of up to 40% of recycled materials. As a result, landfill waste is significantly decreased, one metal roofing at a time.
3. Exceptional Longevity
Did you know that the typical service life of metal roofing is about two to three times that of asphalt shingle roofing? The fact that it is also malleable makes it the ideal choice since it can withstand high winds and exceptionally inclement weather conditions.
4. It's Not Asphalt Based
Why is this a good thing? Simply put, it means its production isn't reliant on oil. It gives homeowners the opportunity to choose the roofing material that doesn't deplete our natural resources.
The green trend in home materials isn't just a flash in the pan. It's here to stay and it's a good thing too. It's the least that the roofing industry and homeowners can do to ensure a better tomorrow for the next generations.
Perfect Exteriors of Minnesota, Inc. is the contractor you can depend on for commercial and residential roofing. You are our number one priority. We serve many areas in Minnesota, including Elk River, MN. Call us at (763) 271-8700 for free inspections and estimates.