If you're looking to invest on a replacement roof for your home, then you might want to consider metal roofing. Although it's considered "alternative" roofing, it's growing in popularity across many homes due to it's strengths as a roofing material. Perfect Exteriors of Minnesota, Inc. discusses the benefits of a metal roof system.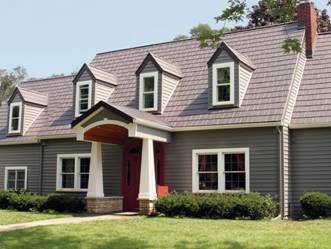 Durability and Elemental Resistance
The average asphalt roofing system has a lifespan of around 25 years, but that's without considering elemental damage yet. A metal roof, on the other hand, can last for as long as 50 years! Its strength lies in its innate durability and strength, which greatly surpasses asphalt.
Metal is the material of choice if you want your residential roofing to have higher resistance to the elements. Unlike asphalt or tile roofing systems, metal does not decay or rot regardless whether it rains, snows, or shines.
Metal Roofing Design and Styles
If you're worried about metal roofing having a plain appearance, then you'll be pleased to know that our metal roof systems have a variety of styles and designs to choose from. Some of our metal roofs can even replicate the patterns and appearance of tile and asphalt shingles. The result is roofs that look attractive and last longer than the original.
Metal Roof: It's a Long-Term Value
While metal roofing is more expensive than asphalt and tile, our roofers highly recommend it as it gives you long-term value and greater returns on investment than the alternatives. By virtue of strength and durability alone, it requires less maintenance and repair work, and that means less blows to your budget.
Remember that your roofing is only as good as how well it's installed so if you're ready to switch to metal roofing, then let our team install it for you. Give us a call at (763) 271-8700 for more information on our services. We install metal roofing systems throughout Elk River, MN, and other parts of Minnesota.