Choosing a color for your metal roof can be an exciting process, especially with the wide range of options you have today. It is important, however, to not get overwhelmed by the sea of choices and to remember that the color that you select will greatly affect your home's overall look and feel. Perfect Exteriors of Minnesota, one of the top roofers in the area, discusses the factors you should consider: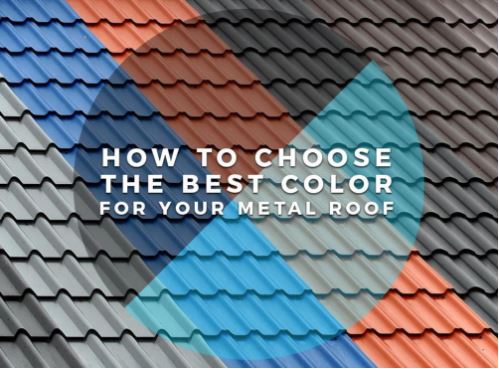 Your Home's Style
The color you choose for your new roof needs to match your home's overall style. Pick a color that's based on the exterior elements of your home like your siding, doors and landscape. Keep in mind that metal roofs can keep their original color for years, so be sure to choose a color that you'll be happy with for years to come. It's best to choose colors that complement your home's existing design to create a unified and harmonious look.
Your Desired Effect
Today, metal roofing comes in virtually limitless color choices, so it's up to you to determine what effect you want to achieve. Choosing a color that contrasts with your siding helps your home stand out while complementary colors create a monochromatic scheme with a classic appeal.
It's important to know that both dark and light colors significantly affect your home's entire look. Light colors make your home appear taller, making it an excellent choice for houses with low roofs. Meanwhile, darker colors can make tall roofs seem less overwhelming.
Your Home's Energy Efficiency
What most homeowners don't know is that their roof's color has a significant effect on their home's energy efficiency. Lighter colored roofs reflect the sun's heat better than darker colors. In fact, white metal roofs are ENERGY STAR®-rated cool roofs, meaning they are 50 to 60 degrees cooler than standard dark asphalt shingle roofs. If you live in a location with extreme heat and humidity, picking a light color for your roof will help lower your energy expenses by as much as 20%.
For quality residential roofing options, look no further than Perfect Exteriors of Minnesota. We can provide you with the best products and services to ensure a lasting, high-quality roofing system. We serve various MN communities like Elk River and the surrounding areas in Minnesota. Call us today at (763) 271-8700 to learn more about different roofing materials. You can also request a free roofing estimate.