When a product reaches the market, it takes time for homeowners to fully understand the advantages it can bring to their homes. In case of metal roofs, the features are not entirely new, but the popularity is. As more and more people consider metal roofs for their homes, many remain hesitant about installing it because of a few misconceptions that come with this roofing type.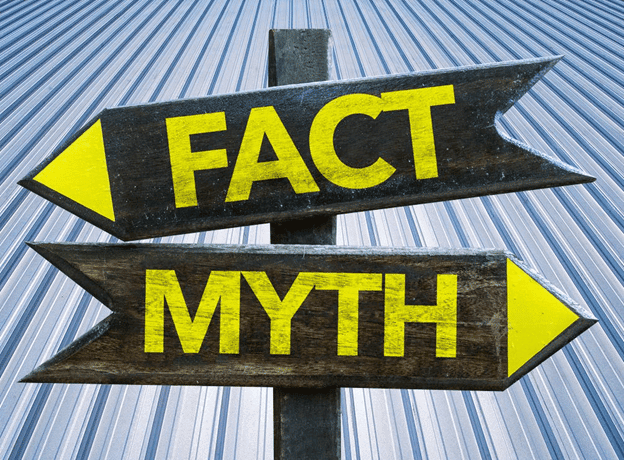 Perfect Exteriors of Minnesota has been installing top-quality residential roofing in Elk River, Minnesota for over 35 years. In those years, we have heard every rumor you can imagine about metal roofs. To set the record straight and help homeowners make their selection process easier, we look at four metal roofing myths and the truths behind them:
Myth #1: Metal Roofs Attract Lightning.
Although you might associate metals with electrical conductivity, there is no way they can attract lightning. Typically, lightning hits the highest object in an area, such as power poles, trees, and antennas. And if lightning does strike your roof, you'll have nothing to worry about, as the energy would simply disperse throughout your structure.
Myth #2: Metal Roofs are Too Noisy.
Modern metal roofing in Elk River, Minnesota, is not the same as the typical tin roofing. Thanks to the advent of modern technology, metal roofs now come with insulation systems and design features that make them even quieter than asphalt shingles.
Myth #3: Metal Roofs Look Plain and Boring.
Not all metal roofs look the same. While traditional metal roofs offer a plain, corrugated look, today's options provide versatility in design. For instance, Perfect Exteriors of Minnesota installs metal roofs in an impressive selection of colors, styles, and textures. With our choices, you can enjoy the looks of authentic slate or shingles with the durability of metal roofs.
Myth #4: Metal Roofs are Easy to Rust.
Steel metal roofs are naturally rust-resistant due to their zinc metallic coating. This type of covering prevents rust from forming. We apply paint above this coating to provide the lasting color you want for your exterior.
As one of the most trusted roofers in Elk River, MN, Perfect Exteriors of Minnesota can help you experience the benefits of high-quality metal roofing. Shake your worries off and make informed decisions for your home by consulting our experts today. To get started, give us a call at (763) 271-8700 or complete our form. We'll be ready to assist you.