Metal roofing is known for its sheer dependability and strength. Add the benefits of its different styles, and metal roofing is clearly a viable option. The problem, however, is homeowners are not always familiar with their metal roofing options. As the region's most trusted roofer, we're here to settle it once and for all.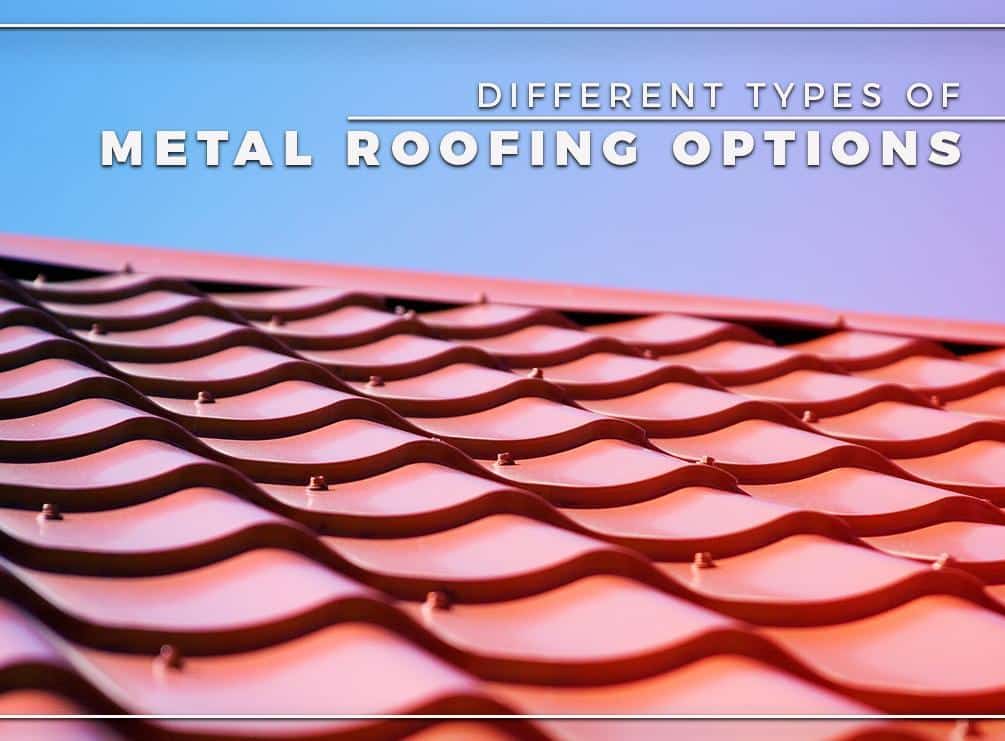 Modular Press-Formed Pre-painted Panels
This option has seen a steady increase in popularity as a residential application in recent years. You can attribute much of this surge to its versatility. It can come in aluminum, copper, steel, terne metal, or zinc. Moreover, these panels may even resemble shakes, shingles, tiles, or wood.
Modular Press-Formed Granular Coated
This type can either be through-fastened or attached to your home with hidden fasteners and subsequently coated with acrylic, complete with embedded stone granules on the surface. Its shake, shingle, and tile shapes are all made of 26-gauge steel. Roofers install these panels either over a batten wood grid system or directly to the roof deck.
Vertical Seam Panels
Characterized by long panels that feature ribs running from the eave right up to the edge of the roof, vertical seam panels can be made of aluminum, copper, steel, terne metal, or zinc. To keep them in place, roofing contractors use gasketed screws that penetrate the panel into the roof decking substrate. Vertical seam panels make for clean looking installations.
You can depend on Perfect Exteriors of Minnesota, Inc., to provide your home with the perfect residential roofing option. We are the top metal roofing installer in the region. We serve multiple areas in Minnesota, including Elk River, MN. Give us a call today at (763) 271-8700 to get a free estimate.