If you're looking for the help of an exterior contractor this time of year, it's best to reach out as soon as possible. As the weather warms and the months slowly roll by, summer edges ever closer, a season that's generally considered prime business time for home exterior contractors.
If you're looking for hot deals and snappy timelines, make sure to schedule the following exterior renovations quickly, before your favorite exterior home contractor's schedule fills up!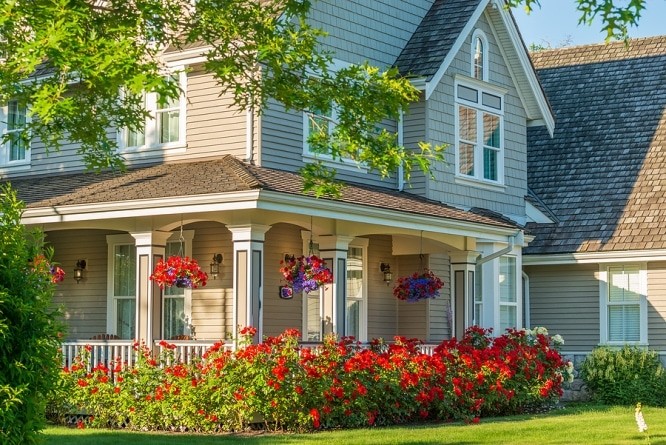 Siding Companies Are Set Up for Your Business!
Winter is a tough time for siding installation contractors, as harsh weather affects both the materials and the quality of work they're able to do. When summer comes, there are no such problems, which is why it's generally quite the bustling time.
Right now, though, is the sweet spot for hiring a siding contractor. You'll sneak in before they're inundated with work, but you'll avoid the cold and snow that can hinder timely project completion.
Roofers Are Ready for You!
Working on a slope when the weather is icy, as you can imagine, is dangerous, even for the most experienced teams. That's why winter can be a slower season for roofing companies that want to do the right thing and protect their workers. Roofing in the wintertime also means that additional measures must be taken to protect materials and ensure good work, meaning that extra time might be needed.
You'll run into neither of these problems if you book your roofing contractor for work now! It's March, temperatures are generally above freezing, and roofers have the resources and safe work environment they need to get work done quickly.
Storm Damage Pros Are Standing By!
Winter is a harsh season for home exteriors. You're a Minnesotan though, so you probably don't need us to tell you that.
Another difficult season: summer. Though our state is known for its winters, our thunderstorms are nothing to sneeze at either!
While storm damage pros can be busy in the springtime, it's best to get a hold of them now before the summer storm season. Your home needs to be in tip-top shape to stand up to our state's weather, and neglecting post-winter repairs can cost you dearly.
Keep your home's armor strong after winter storms and contact a storm damage contractor today!
Contact Perfect Exteriors for All of the Above and More
We're your full-service local exterior contractors, and we're here to serve our Monticello community and the surrounding areas by serving your family home. Give us a call today at 763-271-8700.