How to get a better deal for Roof Repair Rockford MN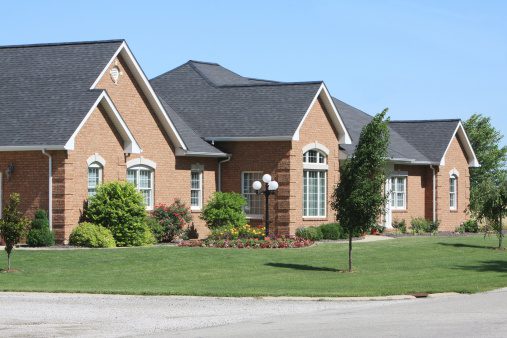 Roofs have problems from time to time. If you are a lucky homeowner, then you will have very few problems over the years. If you are unlucky, then you may have a few problems every year. The type of roof you have, how old it is and how well it is maintained or taken care of has a direct implication on how frequently or rarely you would have some problems. But what also determines the frequency of problems in the future is how you attend to the problem right now. Thus, you must be cautious of the nature of your roof repair in Rockford MN. Also, you must try and get the best deal for roof repair in Rockford MN.
To get a really good deal for roof repair in Rockford MN, you must begin with multiple quotes. Don't settle for only one quote from one roofer. Discuss your needs, talk on the phone or write an email to roofers in Rockford MN and get their estimates. Also, make sure that your roofer visits the property and inspects the problems before offering you an estimate or quote on roof repair in Rockford MN. That will ensure that the quote is relevant to the problem and the nature of repairs needed.
Always try to gauge an idea of the expenses when you have the site inspection preceding roof repair in Rockford MN. An expert roofer doesn't always have to get back to the drawing board or the spreadsheet to calculate the expenses or cost of repairs. A detailed look at the problem, an effective diagnosis and a consultation with the property owner to understand what kind of solutions one would want are enough for an expert roofer to arrive at an estimate. Such an estimate can be communicated to you when the site is being inspected or when the problems have been understood.
Never consider hiring a roofer for roof repair in Rockford MN that doesn't offer a warranty on workmanship or materials on their repairs. If new materials are being used, then they must have some warranty. The workmanship warranty must also be there, not to hold the roofer accountable should something untoward happen that is beyond their control, but to hold one accountable if the repairs have problems or if the job hasn't been well done. A better deal is not always about saving money. It includes protecting the investment.
Call Us For Roof Repair Rockford MN
Contact us today to request a free estimate or to ask us any questions you may have. You may call us at (763)-271-8700, or visit Perfect Exteriors for more information about roof repair Rockford MN.