Hiring Commercial Roofing Contractor Big Lake MN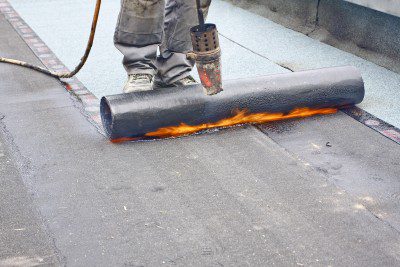 Whenever you hire a technician, someone with a particular set of skills and expertise, you would have to focus on the specializations. Generic skills only matter in nontechnical niches. Roofing is a highly technical niche and thus specializations matter more than anything else. A commercial roofing contractor in Big Lake MN may have been around for many years but that would be of little significance to you if the contractor doesn't specialize in the kind of roofing you want. Experience does matter, but only when it is combined with expertise.
Types of Roofing Systems your Commercial Roofing Contractor Big Lake MN should specialize in?
Your choice of roof will depend on the type of commercial property you have, your budget and it will be influenced by your personal preferences. When you talk to a commercial roofing contractor in Big Lake MN, focus on these types of roofing systems. These pretty much cover all the options you have at your discretion.
Commercial properties may have sloped roofs. The pitch may not be as stark as some residential properties but the roof may not be exactly flat or even low sloped. In case of sloped roofs, the ideal choices are rubber, metal and slate. You may be tempted to consider concrete and clay tiles but they aren't exactly ideal for commercial properties. Asphalt is out of question. You can choose metal roofs like stainless steel or corrugated stainless steel. Stone coated steel is also a good option these days. There's zinc, aluminum and copper. The latter will be a tad expensive though. Slate is the most durable of all these choices but it is not cheap. Rubber is a fairly inexpensive solution as compared to slate.
Rubber roofs aren't just ideal for sloped roofs but also for flat roofs. They don't cost you a fortune and yet you get a good two decade or at times thirty years limited warranty. Rubber caters to a certain degree of aesthetic requirements as well. Rubber is flexible, comes in myriad designs and it can be treated to be resistant to ozone exposure, chemical damage and ultraviolet radiation. You may want to consider PVC, EPDM or TPO. They have their fair share of pros and cons and that is where your consultation with the commercial roofing contractor in Big Lake MN will become vital.
Flat roofs can also be attended to with modified bitumen or built up roofing. Speak with your commercial roofing contractor in Big Lake MN to determine the best for your property. But begin consultations with one that specializes in all of the above types of roofing systems.
Call Us For A Commercial Roofing Contractor Big Lake MN
Contact us today to request a free estimate or to ask us any questions you may have. You may call us at (763)-271-8700, or visit Perfect Exteriors for more information about commercial roofing contractor Big Lake MN.