Commercial Roofing Contractor Albertville MN: Basic Roofing Guide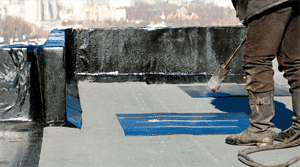 While we all wish we had the powers of Fix It Felix from the Disney movie Wreck It Ralph!, not everyone can have that special hammer.
A lot of people commit the mistake of not properly consulting an expert contractor when investing in roofing. While most home owners think repair is the most cost-efficient option, there are several cases wherein replacement will allow you to save a fortune in the future. But the fact remains that whether it's just replacing the entire roof or just a minimal repair, careful estimation should be observed.
There are three basic factors to consider when contractors evaluate your current roofing situation. They would have to look at the type of materials you used, the lifespan and quality of these materials, as well as your individual needs. Make sure to choose a licensed and insured contractor otherwise you'll be placing your investment at high risks.
Things to discuss with your contractor
Being an active participant in the project will help your contractor understand your needs better and eventually deliver the results you expect. Here are some points you need to consider:
Weather
The location of a place matters especially when choosing the right materials. You might have been using the wrong type of roofing for the place you're in. If you live in a subdivision, it doesn't always mean that you should automatically choose Asphalt Shingles. These don't work best in hot climates.
Cost
Ask your contractor to estimate whether the cost of repairing your roof is much higher than replacing it. That factor alone is a giveaway of whether you should repair or replace. Roof maintenance includes gutter cleaning and shingles repair. If this happens often, then you might end up spending more money in the long run.
Age
The simple question 'how old is your roof' would easily help contractors determine whether it can still be repaired or a complete change is needed.
Selling Price
Home owners who are planning to sell their houses usually replace the entire roof since it adds more value to the property. The other option would just take some dollars out your pocket and invest it in something you're about to give away anyway.
Signs to look out for
Repair if:
It's your first or second leak
There's water spots on the ceiling
There's a small leak caused by rain
There are a few shingles missing
Your budget requires you to repair rather than replace
Replace if:
The leaks keep coming back
There are too many water spots in not just one area of the room
There are lots of missing shingles caused by strong winds
Shingles are curled and doesn't seem to be flat
Pieces are cracked or broken off
Your roof obviously needs one
You want to add value to your property
Still Confused?
Deciding on whether to replace or repair can be a tough decision. However, you don't have to go through it alone.
Perfect Exteriors is the most reliable commercial roofing contractor Albertville MN has to offer. With over 35 years of experience in the business, we have been serving Twin Cities' residents with the highest form of roofing services. We place excellent value in our client's homes, as well as their environments by selling the widest variety of eco-friendly products in our industry. For every product we sell, we commit to plant a tree in your honor!
Call Us For A Commercial Roofing Contractor Albertville MN
Request a free consultation by calling us at 763-271-8700. Visit Perfect Exteriors for more information about commercial roofing contractor Albertville MN.