With wintertime in full swing, it's only typical that Minnesota experiences its fair share of dastardly ice storms and blizzards. While your home's exterior is designed to withstand such challenges with proper maintenance from an exterior contractor, it sure appreciates a little extra TLC when the going gets rough. Going the extra mile for your home helps it do the same for you—keep your family cozy and protected even through the worst our state can throw at it.
Perfect Exteriors, as a team of home exterior contractors, is here to help your home stay strong this cold season. Below, you'll find a few tips on how to get ready when nasty weather is on the horizon.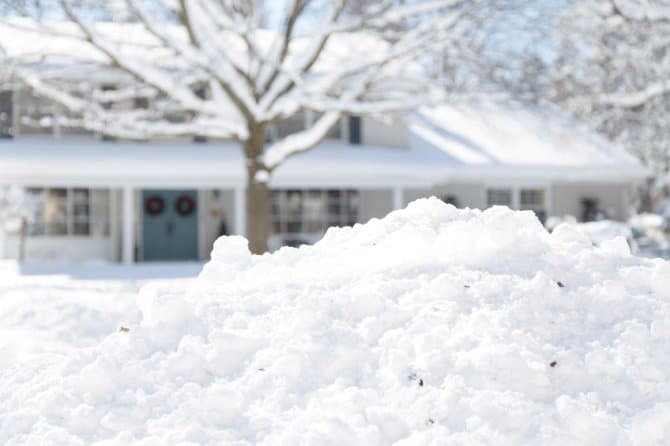 Repair Roof Leaks
When the CDC recommends you do this before a winter storm hits, you know it's good advice! Making sure your roof is in tip-top shape before the cold season even begins is great preventative maintenance, as well as regular care from a pro roofer. That being said, be sure to check out your attic for leaks as soon as you hear that a big storm is coming. Leaks can let in snow, which in turn can melt and lead to mold issues. Additionally, the fewer leaks your roof has, the better job your insulation can do at keeping your home warm, as it won't be compromised by moisture.
It's important to note, though, that not all spots where you see daylight in your roof are leaks. They could be ventilation areas; ask your provider of residential roofing services if you're not sure, as covering these up can actually harm your roof.
Invest in Insulation
The right amount of insulation in your walls and roof can do wonders for staving off the chill. Try to get a roofing company out to your property before you hear the news that a winter storm is coming so they can give you a rundown of where your roof stands. Too much insulation can actually be detrimental to your roof if it gets over the roofing vents, so it's best to let a pro handle this one.
What you can do on your own, though: if you have water pipes that run through the attic, insulate those! Pipes that burst open as a result of freezing can downright ruin your roof. Check out this article from The Red Cross on how to keep your pipes flowing freely.
Caulk and Weatherstrip in a Pinch
Though only a professional storm damage contractor can get your windows ready for the worst, if you can't get one out to your property in an emergency, invest in some good caulk and weatherstripping. This isn't a forever fix, though, so make sure your exterior home contractor comes out to assess your situation once things are safe.
Before and After the Storm, you Can Count on Perfect Exteriors
Our team of home exterior contractors is experienced in storm damage repair and all sorts of maintenance tasks; we'll keep your home going strong. Give our Monticello office a call today at 763-271-8700.