There are many types of roofing materials homeowners can choose from. Perfect Exteriors is proud to offer a wide variety of roofing options to fit your needs, budget, and desired look. Our experienced team can guide you in choosing the best roofing materials for your home.
Our selection of residential roofing materials includes asphalt shingles, metal, and cedar shakes. Deciding which type of roofing material is best for your home can be challenging as there are many factors to consider. Let's take a look at the pros and cons of each type of roofing material Perfect Exteriors has to offer.
Types of Roofing Materials Perfect Exteriors Offers
Perfect Exteriors is a veteran-owned roofing contractor that has been serving residential homeowners and commercial building owners in Minnesota since 2002. We take pride in providing our customers with a wide range of high-quality roofing materials that fit your needs and budget.
Our team of experts can provide all-around home maintenance solutions to your roofing needs, including, but not limited to: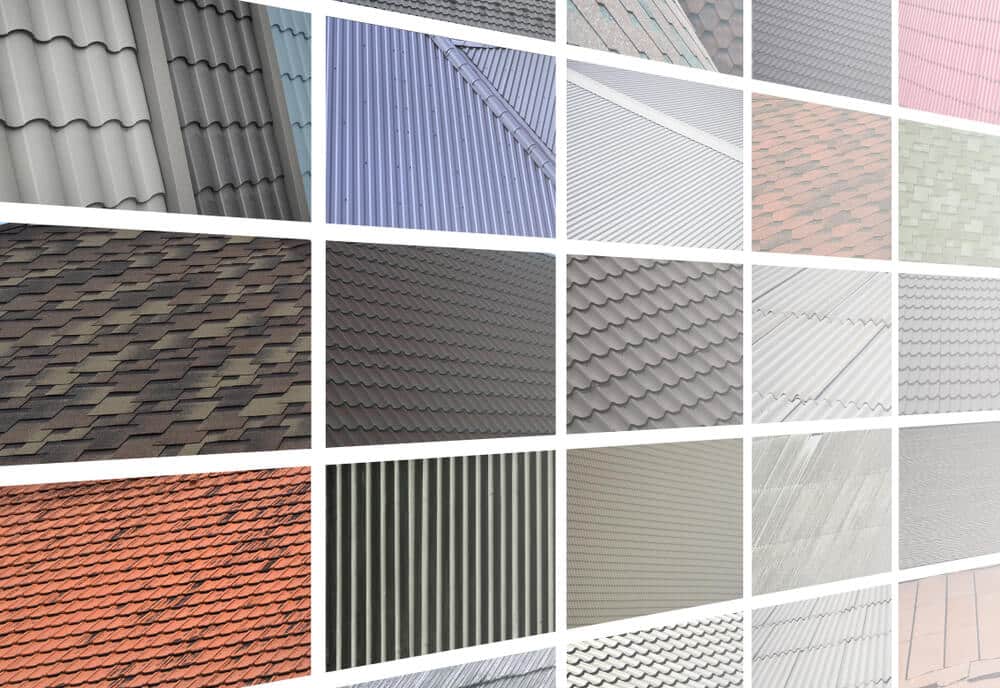 Roofing installation and replacement
Siding installment and repair
Window maintenance, installation, and repair
Gutter maintenance
Storm damage repairs
Roofing estimates
Roof inspections
Since every roofing material has its own pros and cons, it's important to factor your type of roof into the decision-making process. Here is a look at the types of roofing materials we offer.
What Types of Roofing Materials Are Best?
Asphalt Shingles
Asphalt shingles are one of the most popular roofing materials due to their durability and timeless beauty. Since homes and buildings in Minnesota have to endure harsh and extreme weather conditions, asphalt shingles are an ideal choice as they provide superior protection against the elements.
Perfect Exteriors is proud to only provide the best types of roofing materials to our customers. That's why we source our shingles from GAF which has proven protection and security for your home. Plus, all GAF products are backed by trustworthy warranties you can count on.
GAF asphalt shingles come with an extra layer of protection that can withstand Minnesota's heavy rain and snow. When you combine this high-quality material with a professional installation, you get superior protection for your home for years to come.
Cedar Shakes
For homeowners wanting a timeless and peerless elegance to their home, cedar shake is the ideal choice. Due to its timeless style, cedar shake is one of the most popular types of roofing materials. In addition, it is one of the oldest roofing styles, meaning it is well-known for its durability and simple appeal.
Even though cedar shake roofs require more maintenance than other types of roofing materials, the pros outweigh the cons. First and foremost, it is one of the most cost-efficient roofing materials, and with proper maintenance, you can expect a lifespan of 30 years or more.
Metal
Metal roofing is a popular roof choice due to its ability to withstand extreme weather conditions, saving you repair and replacement costs in the long run. With proper installation from Perfect Exteriors, metal roofs can last up to 50 years before you need to consider repairs or replacements.
Plus, metal roofs are eco-friendly due to their advanced reflecting capabilities. This means that they will help keep your home cool during the summer months, reducing energy costs and improving your home's efficiency. At Perfect Exteriors, we offer a wide range of metal roofing colors and designs to fit your needs and budget.
Perfect Exteriors Roofing Brands
Your home's roof is the first line of defense in protecting your home from moisture, debris, and the elements. That's why we source only the best types of roofing materials from trusted brands.
Our premium products are sourced from leading brands including, GAF, EDCO, and Central States. Each of our products are backed by manufacturer warranties that you can trust.
Connect With Perfect Exteriors for Your Roofing Needs
Perfect Exteriors is an multi-award-winning roofing business that has a reputation for delivering superior quality and service. Our team of professionals are highly trained and take pride in our customer-focused approach, ensuring the job is done right the first time. Reach out to Perfect Exteriors today for a free, no-obligation estimate on the best types of roofing materials.