Getting a new roof is something to celebrate. From lengthening your home's life to better protecting your family from the elements, there are certainly many exciting things that come with it, after all! Let us not forget a welcome aesthetic change, too; it's nice to change things up with a new set of shingles and to make your home truer to who you and your family are.
But style isn't the only thing you have to consider when selecting the aforementioned shingles for your new roof; indeed, everything from price to durability also plays a factor. Just like investing in a new roof in the first place, your choice of shingles isn't something to be taken lightly. Care must be taken to make a well-informed decision that's right for your family, lest you get in over your head with maintenance requirements or struggle to make payments in the future.
Perfect Exteriors, as always, is here to help. Below, we'll provide the necessary framework for you to make smart shingle decisions and end up with a roof that makes your home shine—in more ways than one.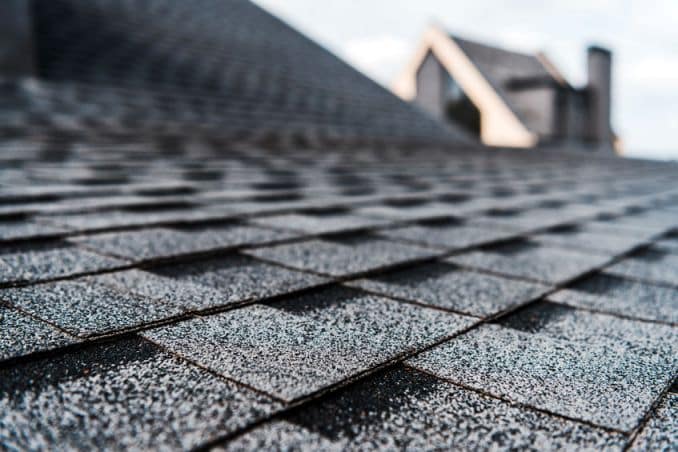 Shingles Are Subjective
By this, we mean that there is no singular "best" type of shingle, and we as a roofing contractor would know. We have experience with everything from asphalt roofing to cedar shake roof installation, and our extensive experience has shown us that different shingles excel in different environments and with different types of homeowners. We thus can't make a recommendation until we understand your needs—so contact our team of roofers today and get the personalized help you deserve.
However, if you choose to set out on your shingle-searching journey beforehand, here are a few questions you can ask yourself to get going in the right direction:
How much moisture does my home's exterior typically deal with? If the answer is "a lot," you might consider makes that are specifically designed to be watertight. Take it from a GAF-certified installer: options exist aplenty!
How long do I want my shingles to last? Are you the type who loves to change things up, or do you want a one-and-done investment? Either way, you'll need to look into the varying lifespans of shingles before settling.
What's my budget? While monetary constraints may remove some shingle options, you never should settle for subpar quality. Luckily, you won't have to when you shop with Perfect Exteriors.
Contact Perfect Exteriors Today for High-Quality Roofing Help
We pledge to offer only the best roofing products and the highest-quality service to every customer we have the privilege of serving. Give our Monticello office a call now at 763-271-8700.